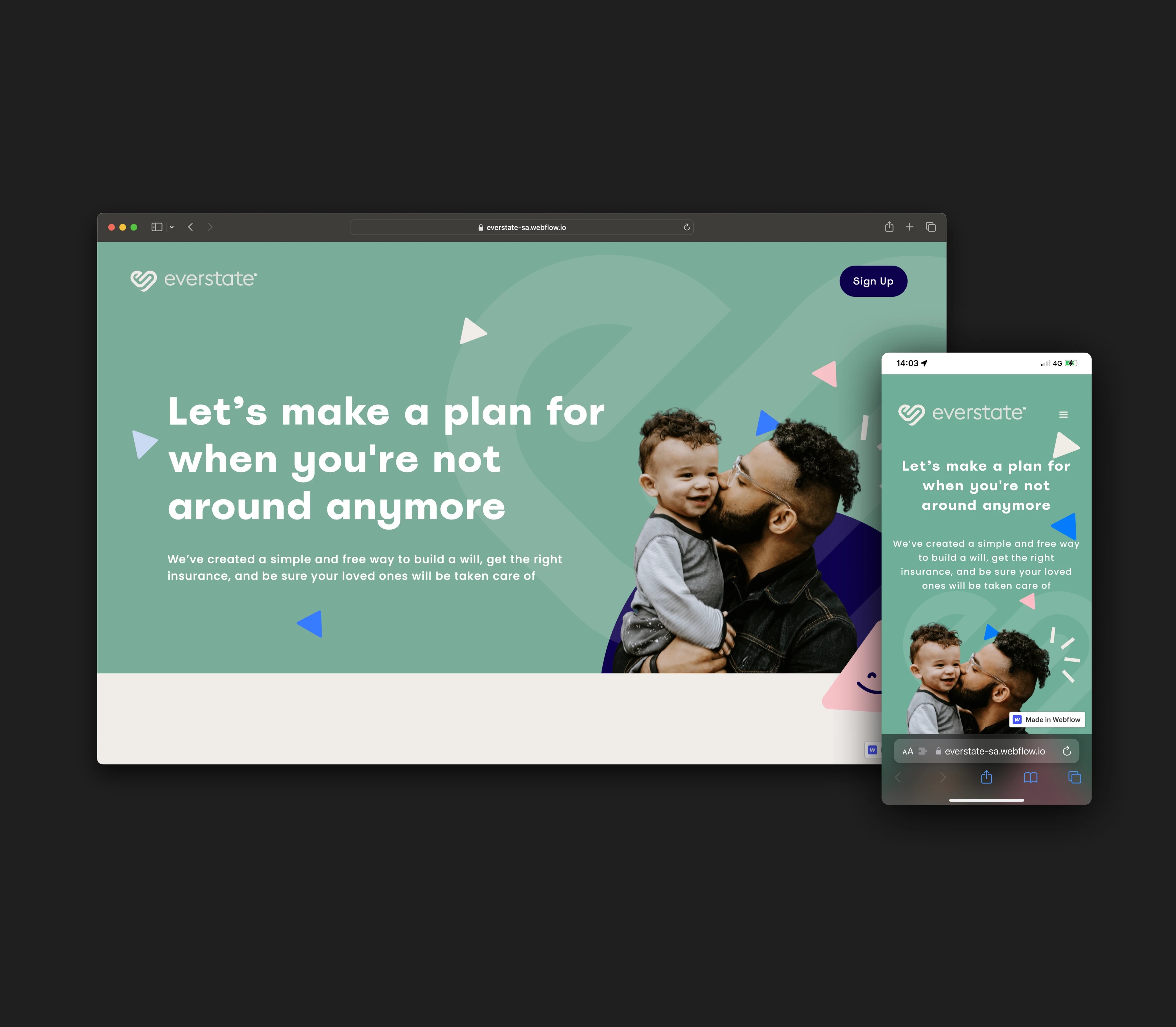 EverState is a Fintech Startup that allows you to create a will for free, get the right insurance for death expenses like estates duties, etc. and provide for you loved ones.
Let's work together
Milk Moon Studio was involved with the creation and testing of this product from start to finish.
Were tasked with creating the EverState name, brand guide, logo, designing and building the landing page, implementing site and behavioural analytics, creating ad collateral.
Main Page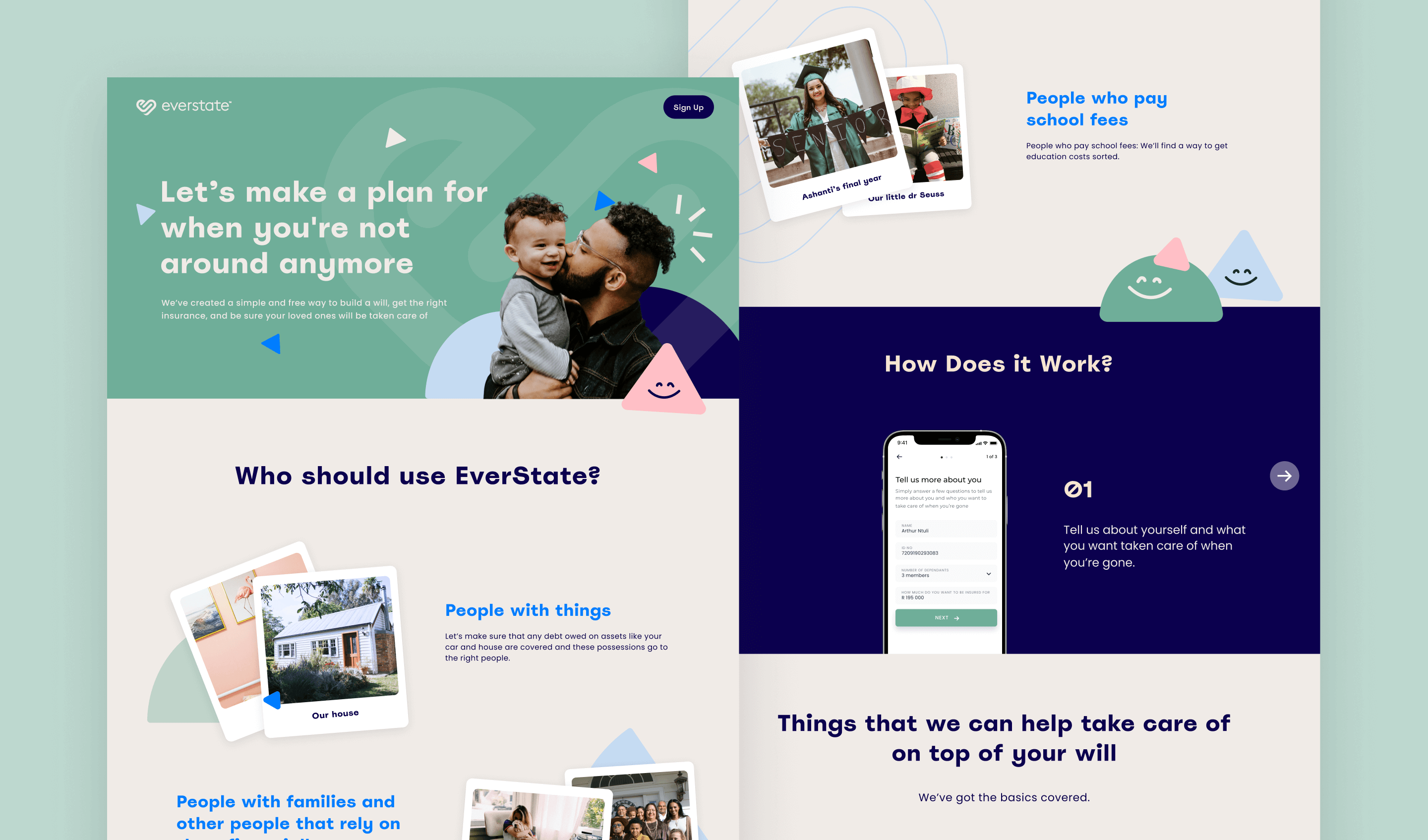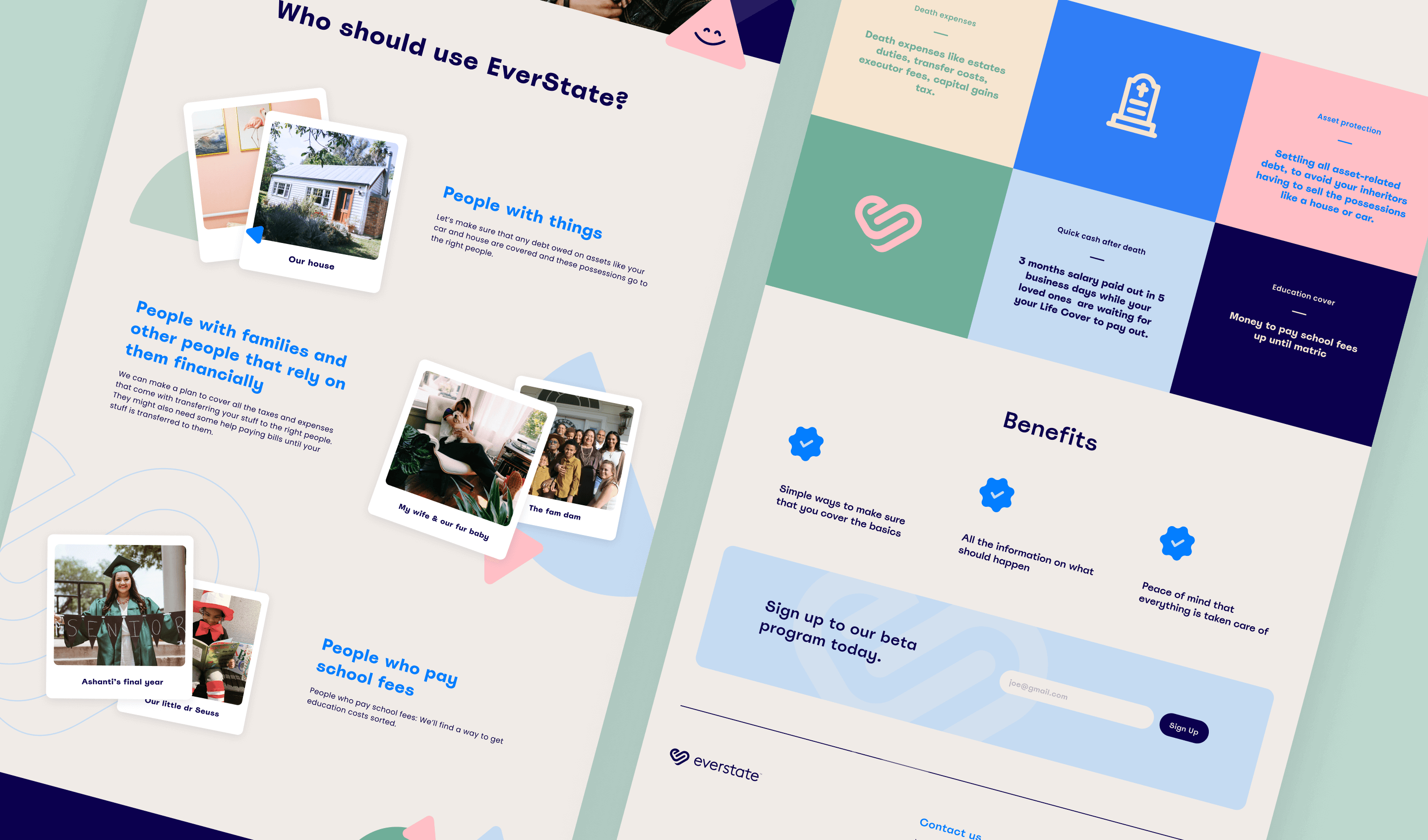 Final Product Name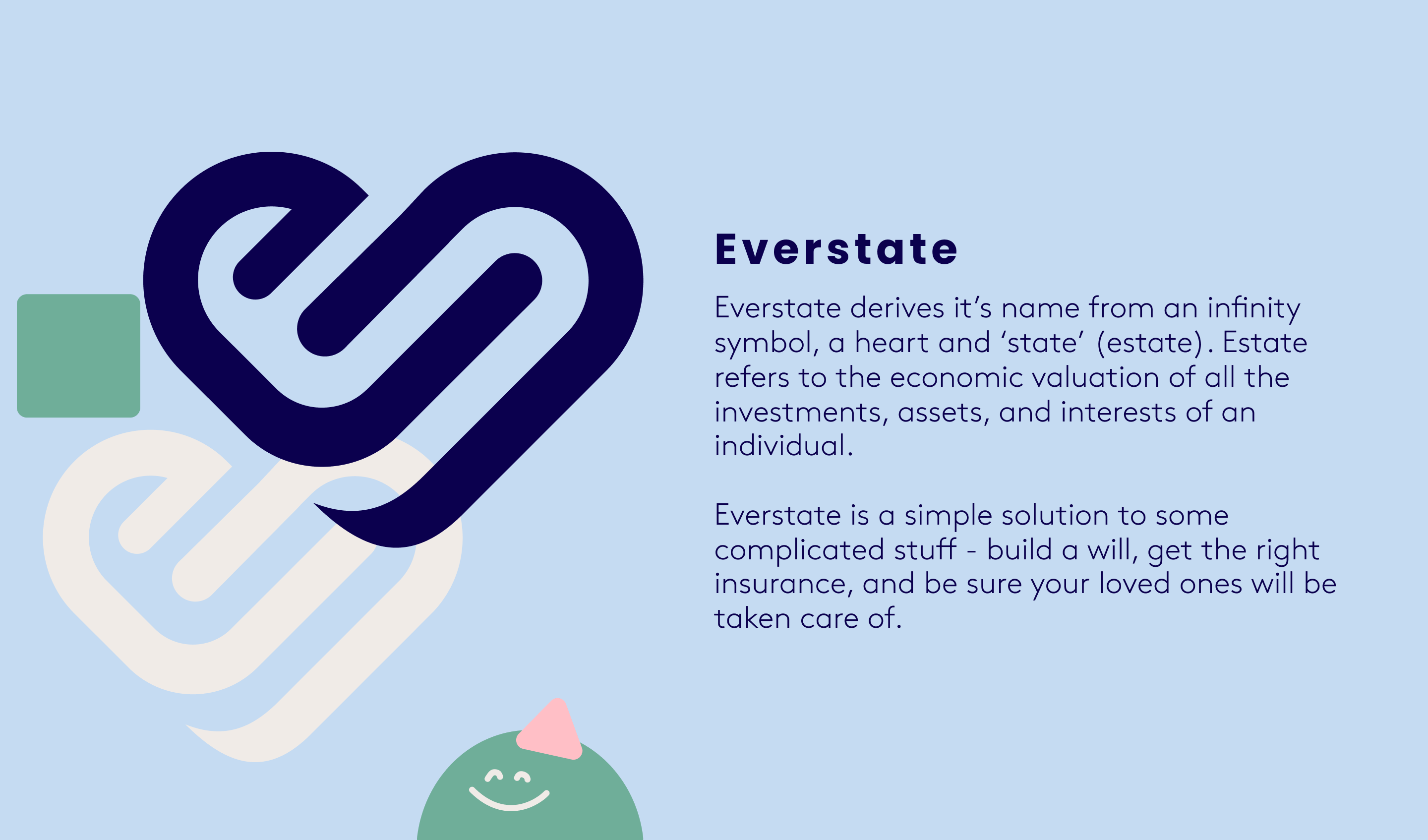 CI Elements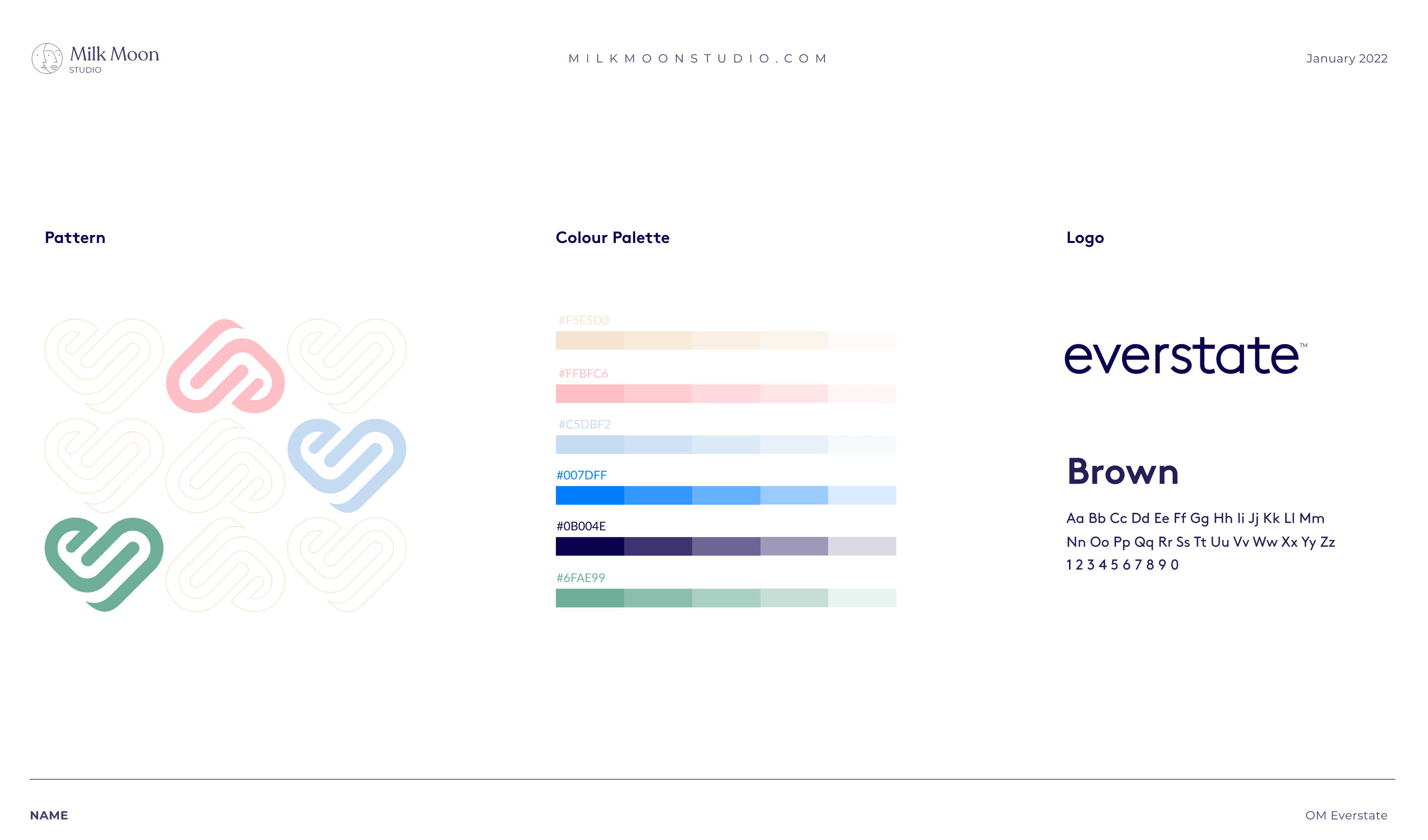 Final Live Implementation
Elevate your web presence
We are eager to meet you. Book a free, no-strings attached virtual coffee chat with us.