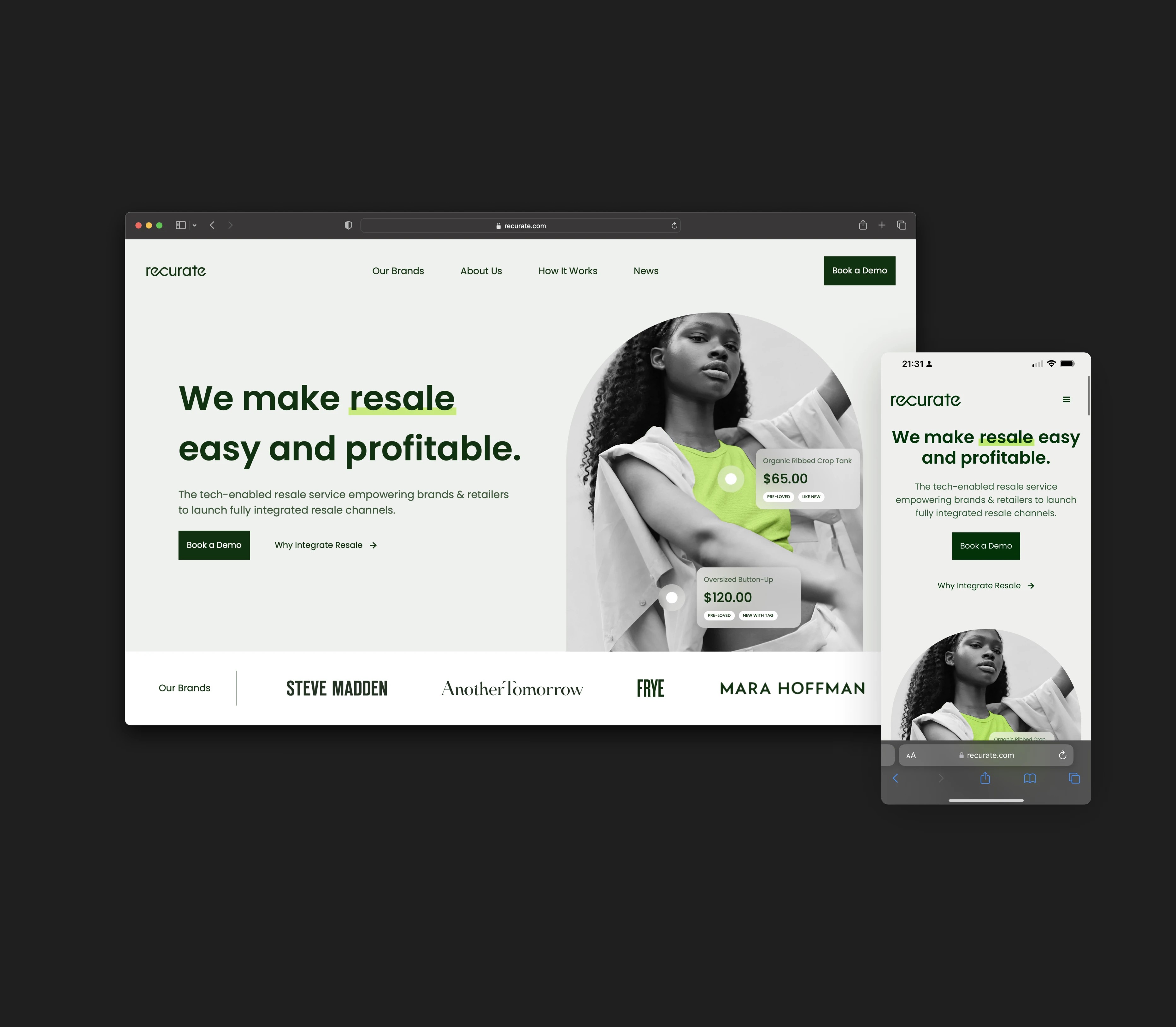 Recurate is a full-service resale platform that provides recommence technology allowing your clients to resell goods on your existing e-commerce platform.
Let's work together
For this project Milk Moon Studio redesigned and built the Recurate site in Webflow.
We simply love the Recurate brand, with its minimalist sleek design, the un-intrusive interactions on the site and all that Recurate allows their clients to do with their resales e-commerce model. As they say: More customers. More sales and more sustainable.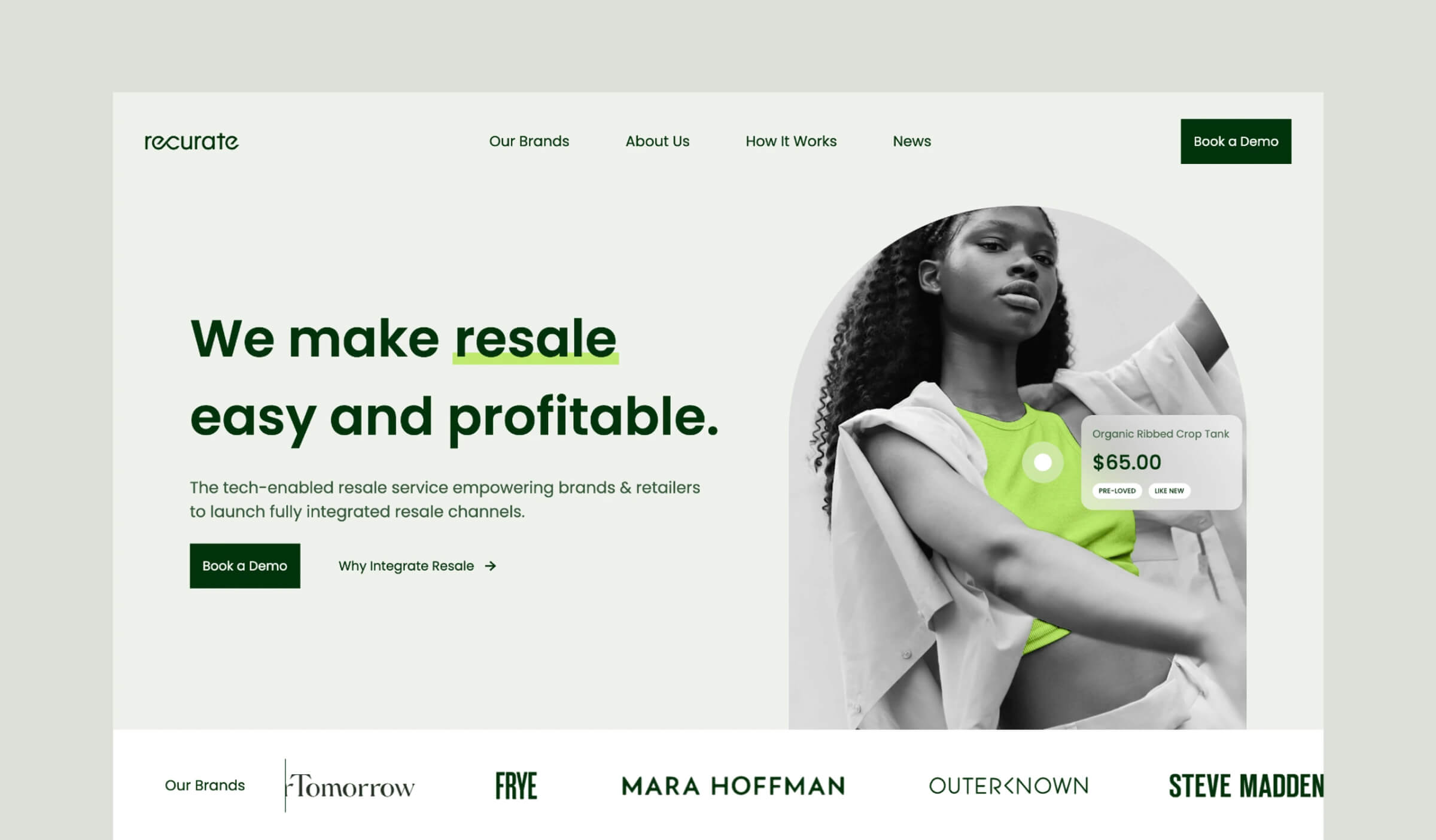 Before & After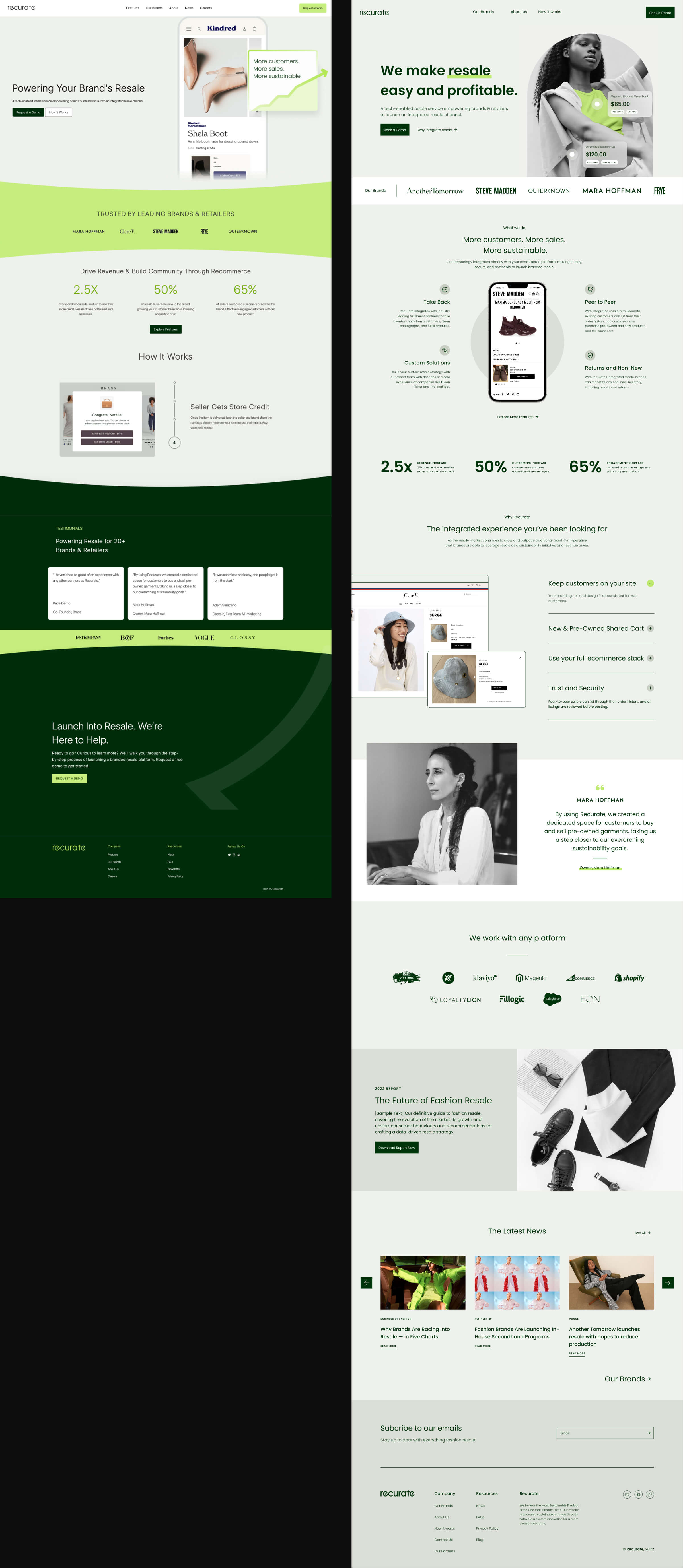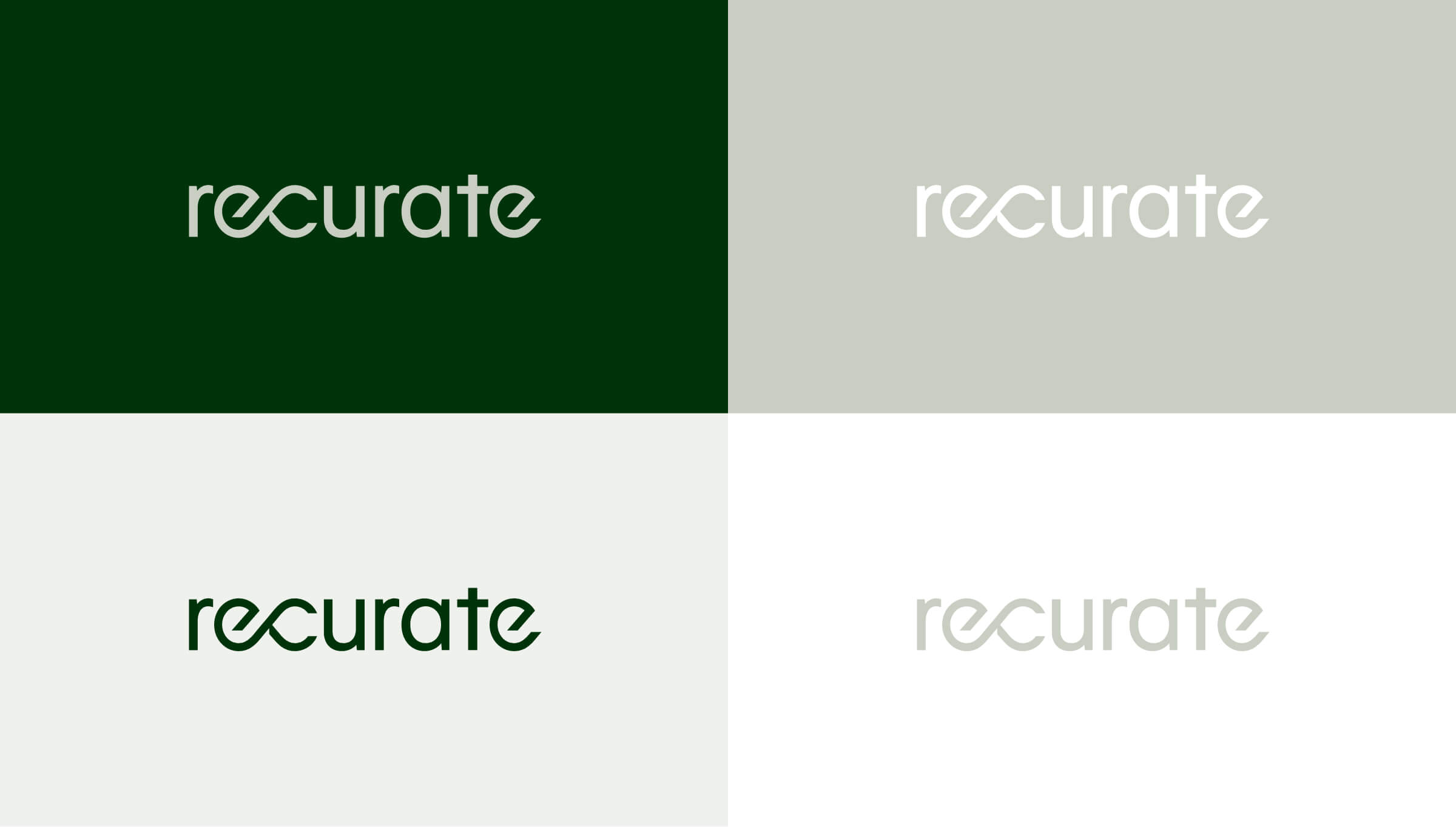 Conceptual Designs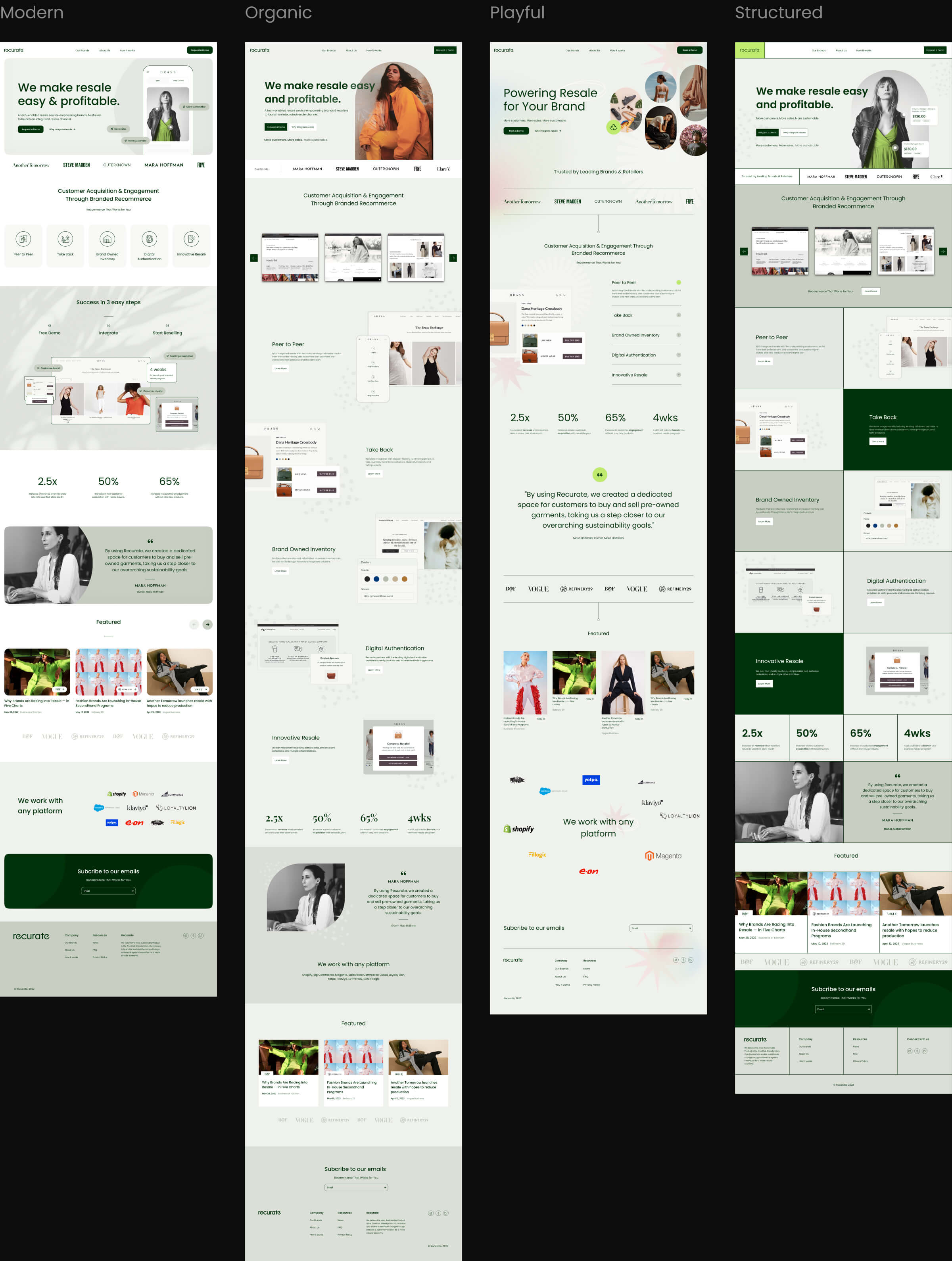 Design Direction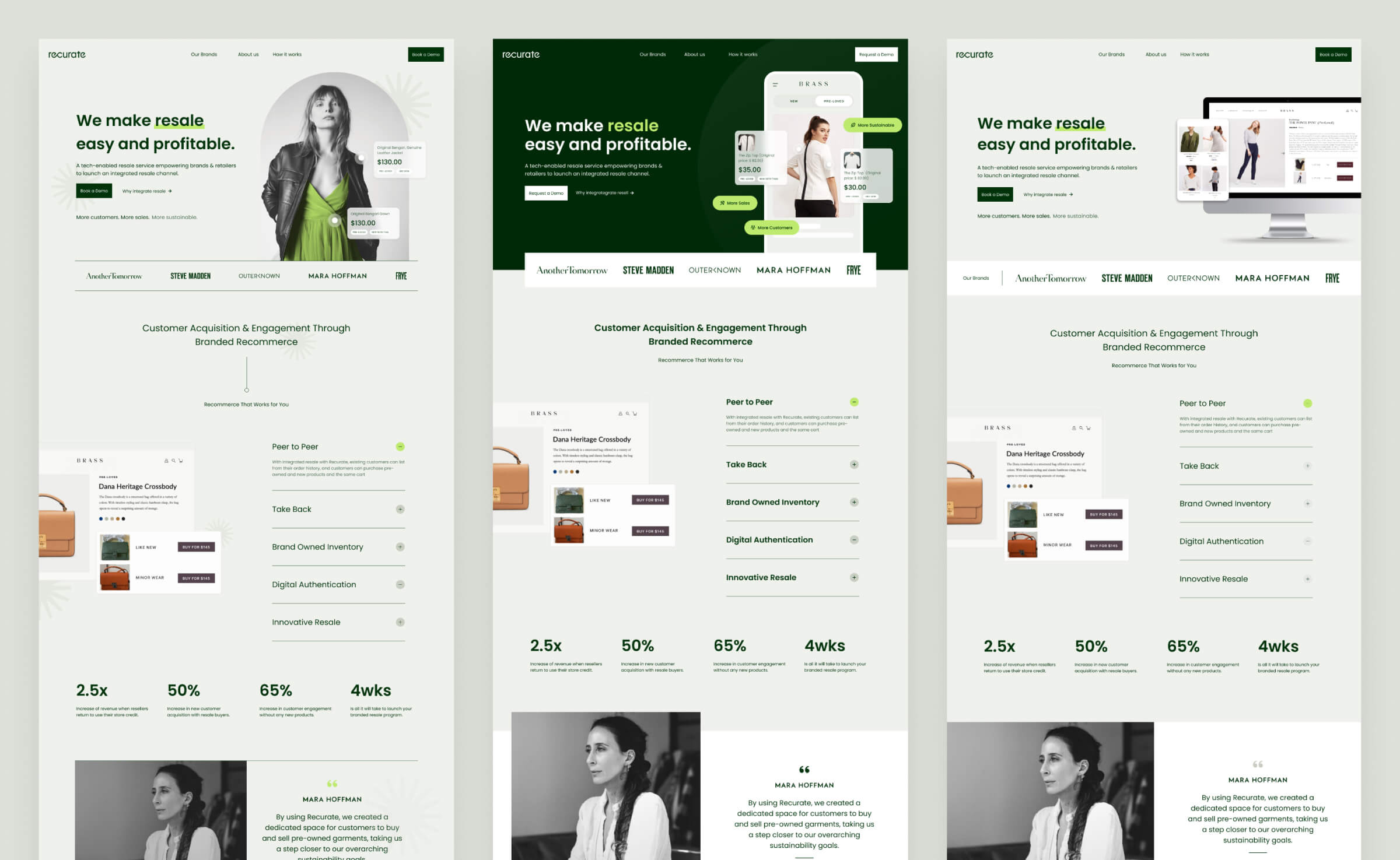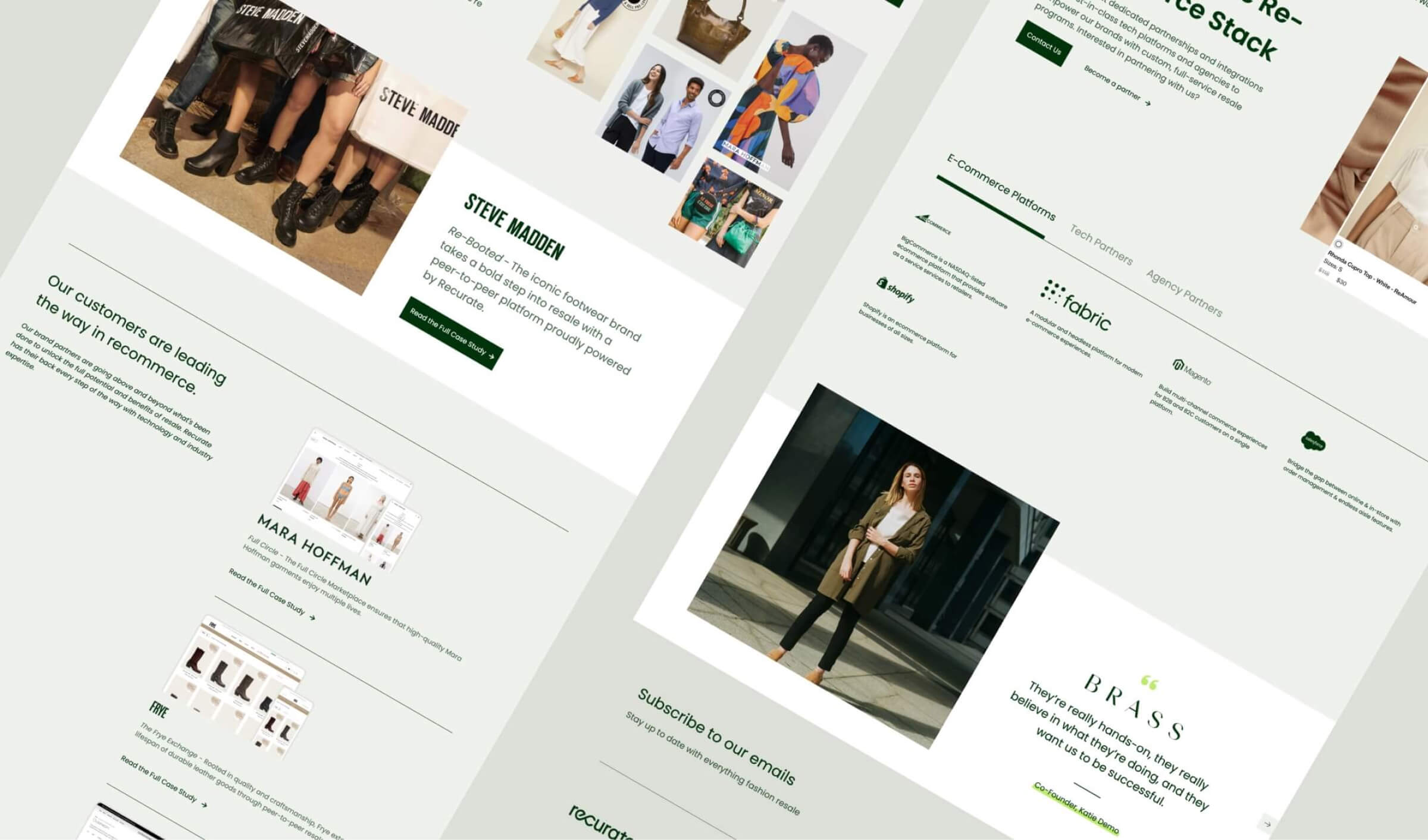 Final Live Implementation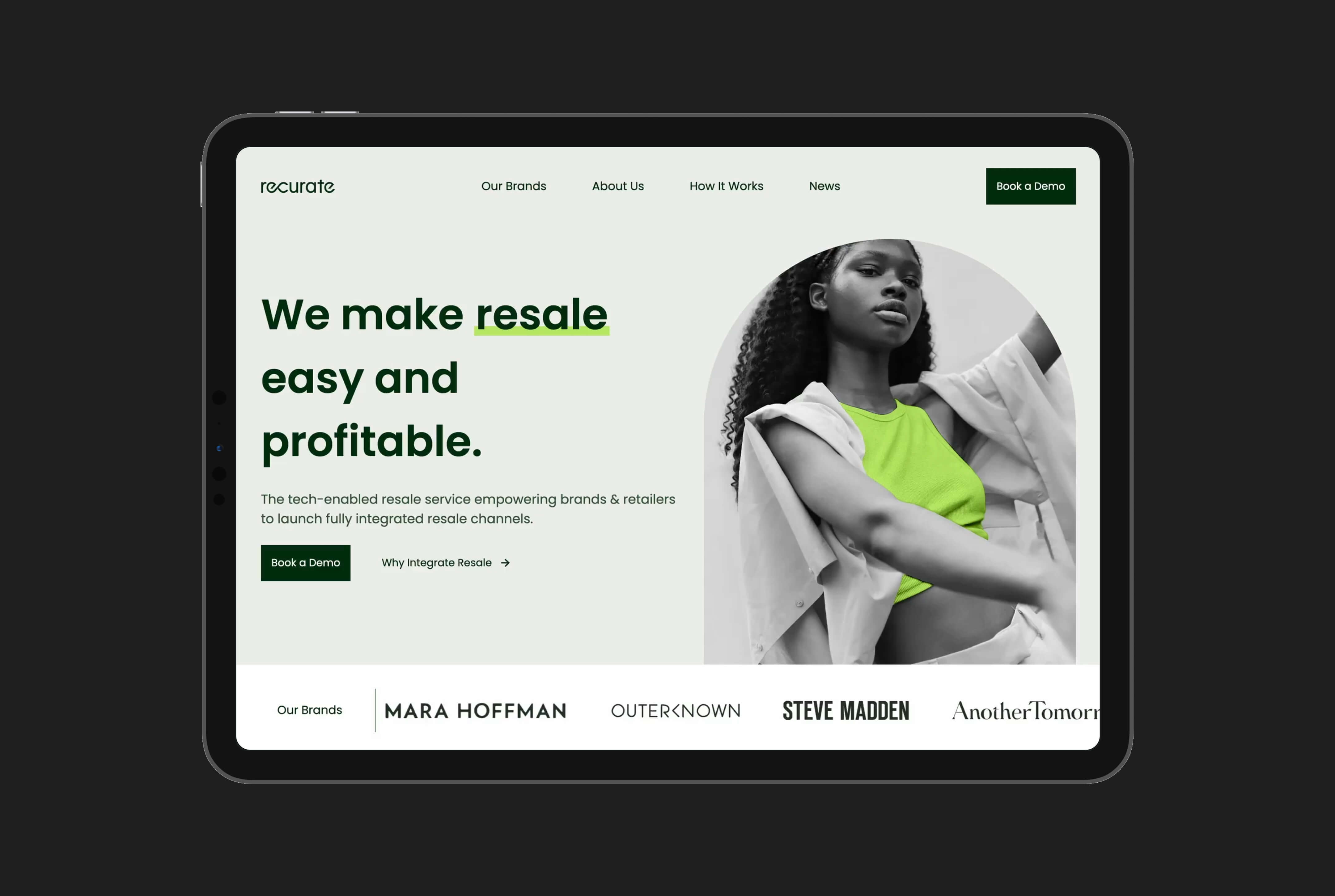 Elevate your web presence
We are eager to meet you. Book a free, no-strings attached virtual coffee chat with us.