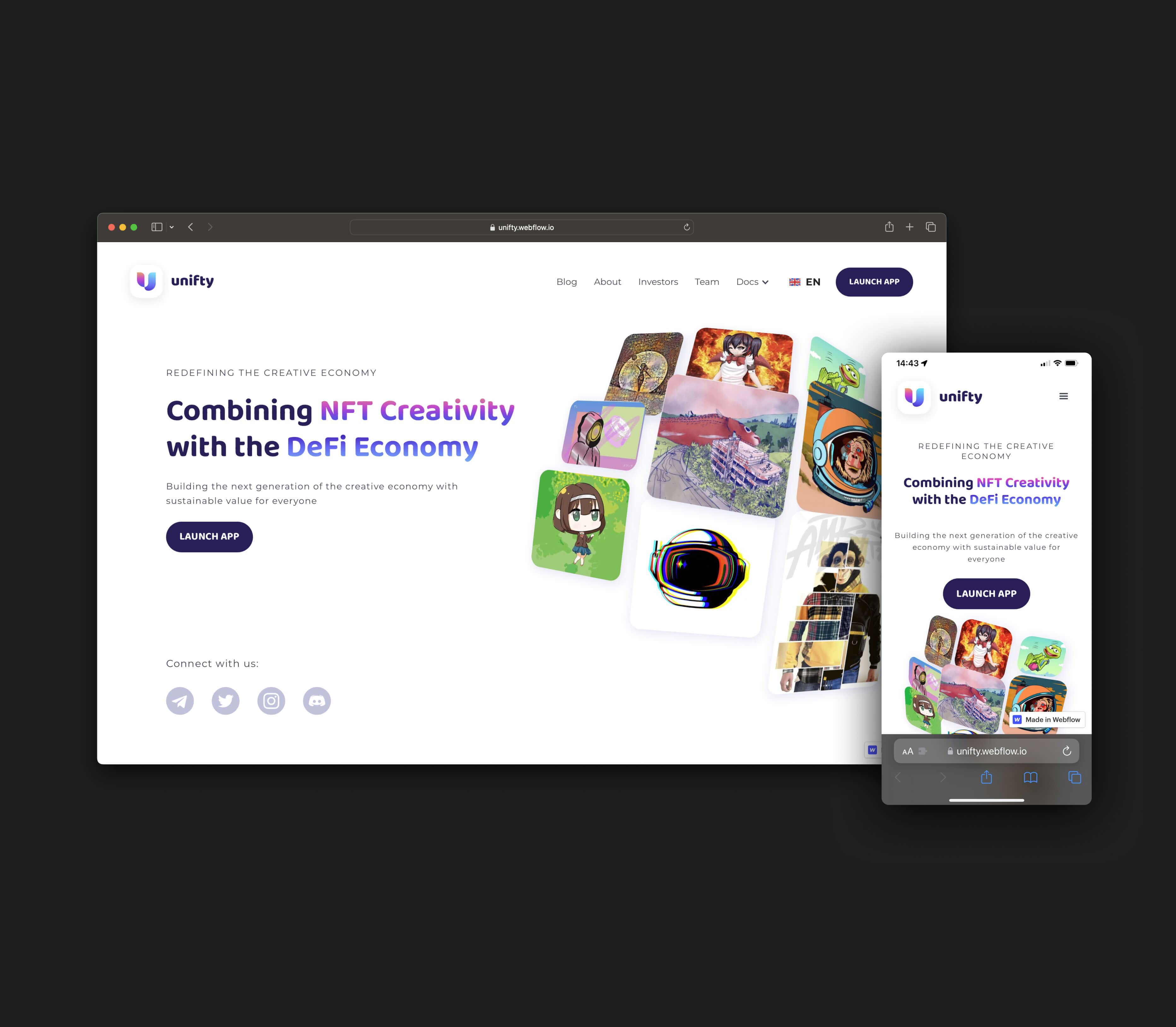 Unifty is a no-code NFT creation and management platform for the creator economy. Creators get the ability to build powerful NFT based DAPPS without knowing how to write a single line of code.
Let's work together
Milk Moon was tasked with creating a logo and brand identity, designing, and building the site
For this project we liked the micro-interactions on the site. We also used Weglot to translate the site and blog into a number to languages.
Homepage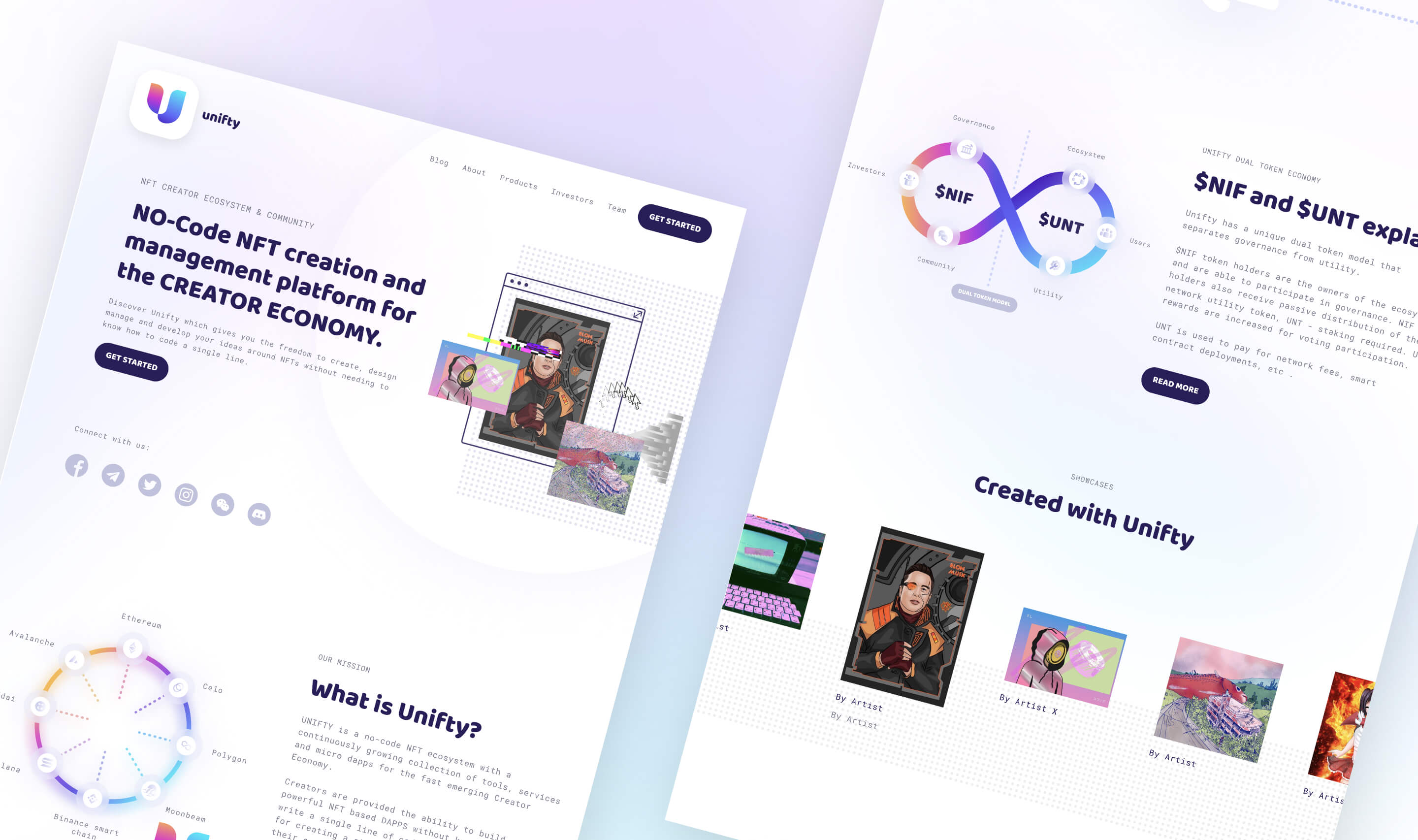 Blog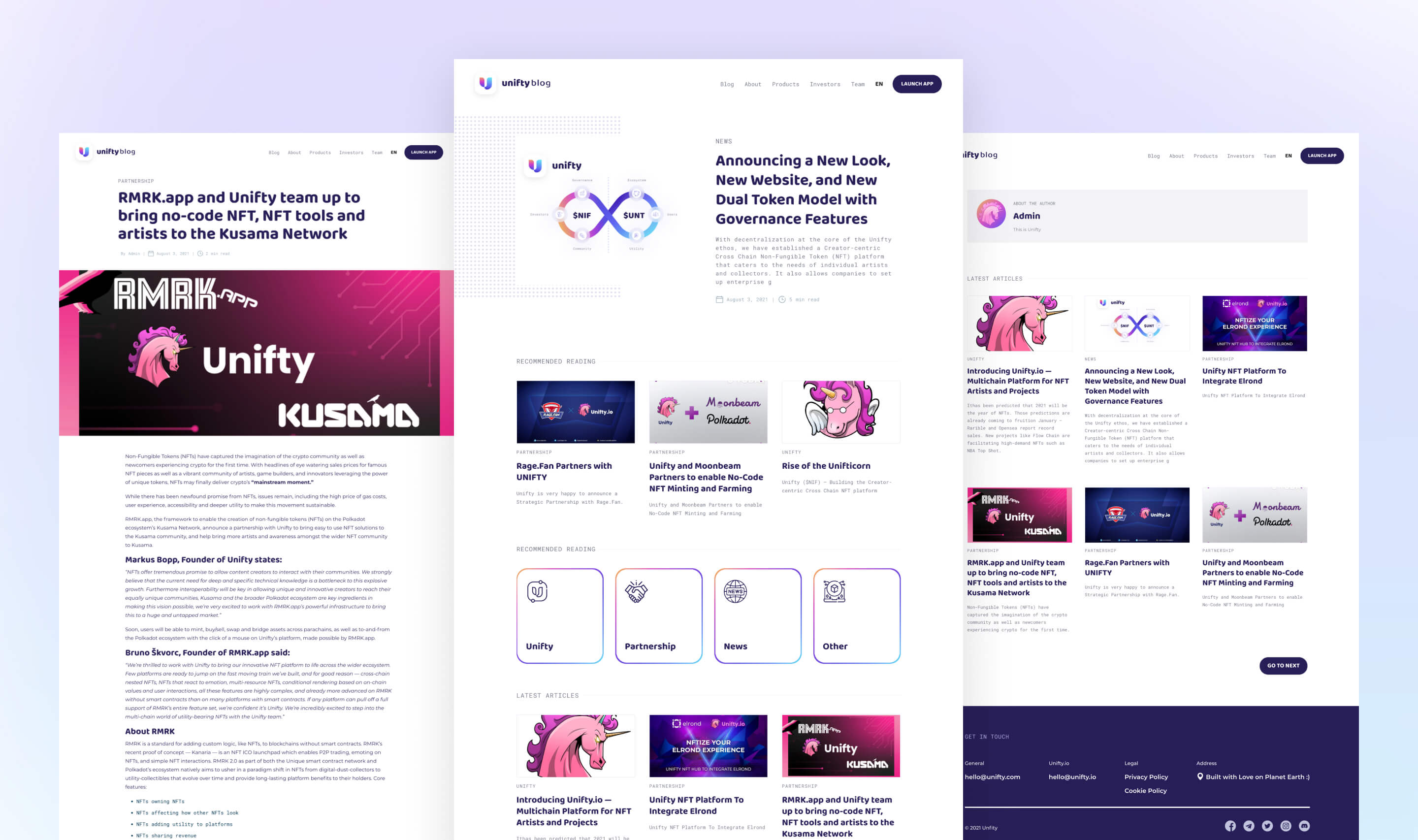 Final Live Implementation
Elevate your web presence
We are eager to meet you. Book a free, no-strings attached virtual coffee chat with us.