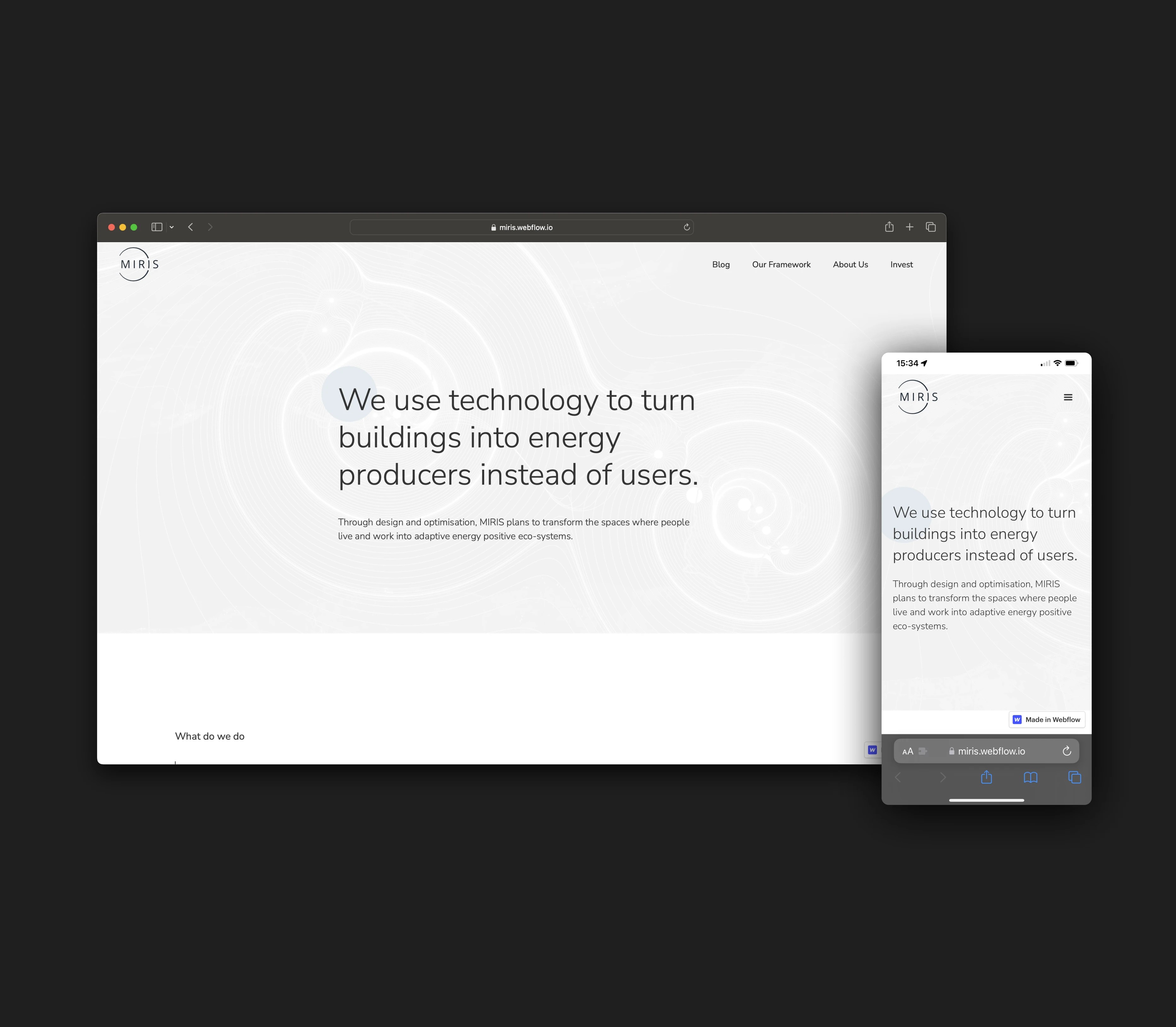 MIRIS is a Norwegian property developer that aims to transform the spaces where people live and work into adaptive energy-positive eco-systems.
Let's work together
We just loved designing and building MIRIS.
The site used an animated cursor, lottie animations, CMS, Blog and interactive organogram.
Final Live Implementation
Elevate your web presence
We are eager to meet you. Book a free, no-strings attached virtual coffee chat with us.