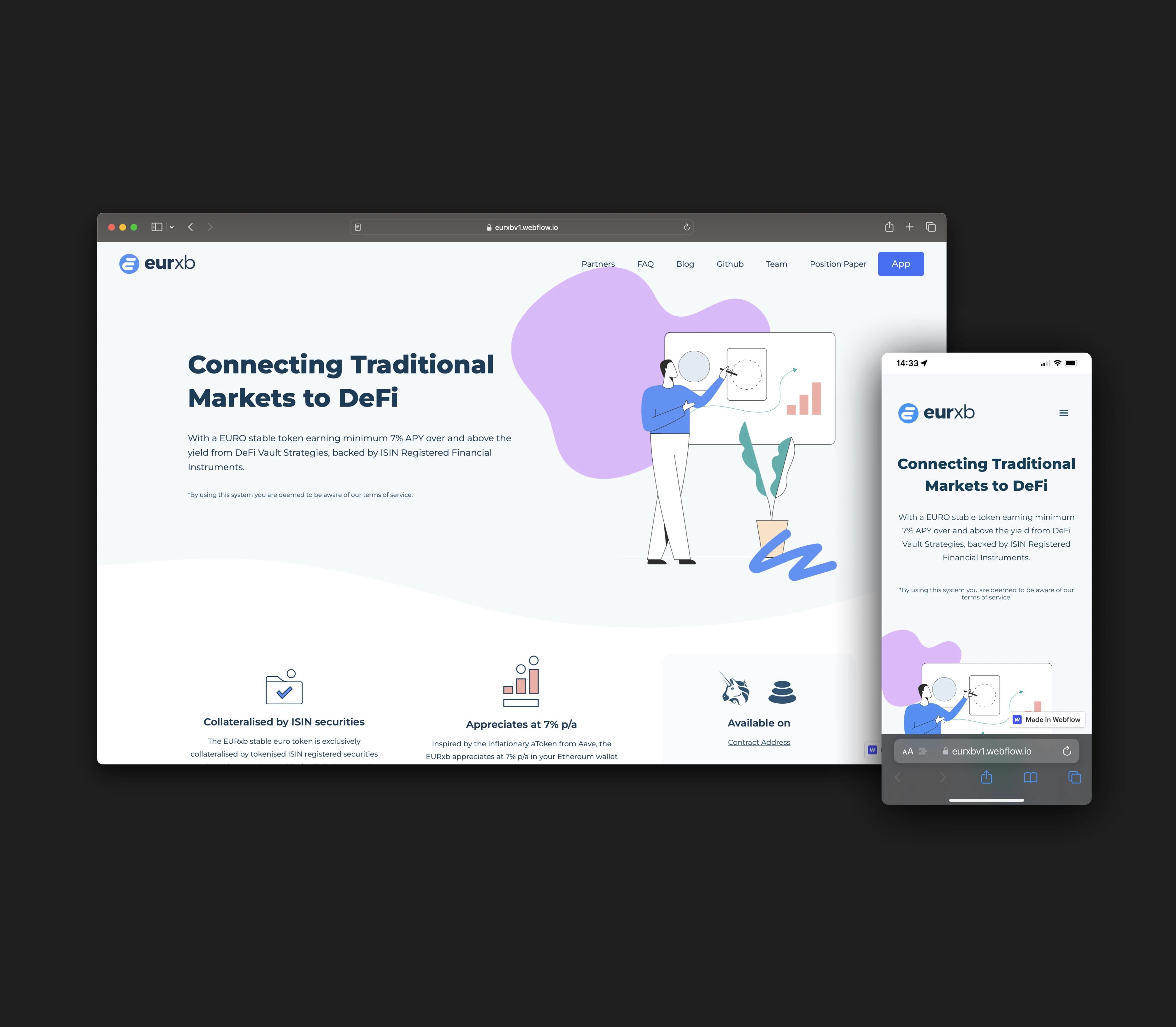 EURxb is a EURO stablecoin yielding real-time interest of 7% (by holding it in your wallet) backed by ISIN registered senior secured bonds.
Let's work together
For the EURxb project we designed and built the front-end site in Webflow while also designed the app section of the site.
The site features a custom built CMS and Analytics on the frontend while not tracking the users inside the EURxb App. It's quite a large site, so head on over to explore.
Final Live Implementation
Elevate your web presence
We are eager to meet you. Book a free, no-strings attached virtual coffee chat with us.