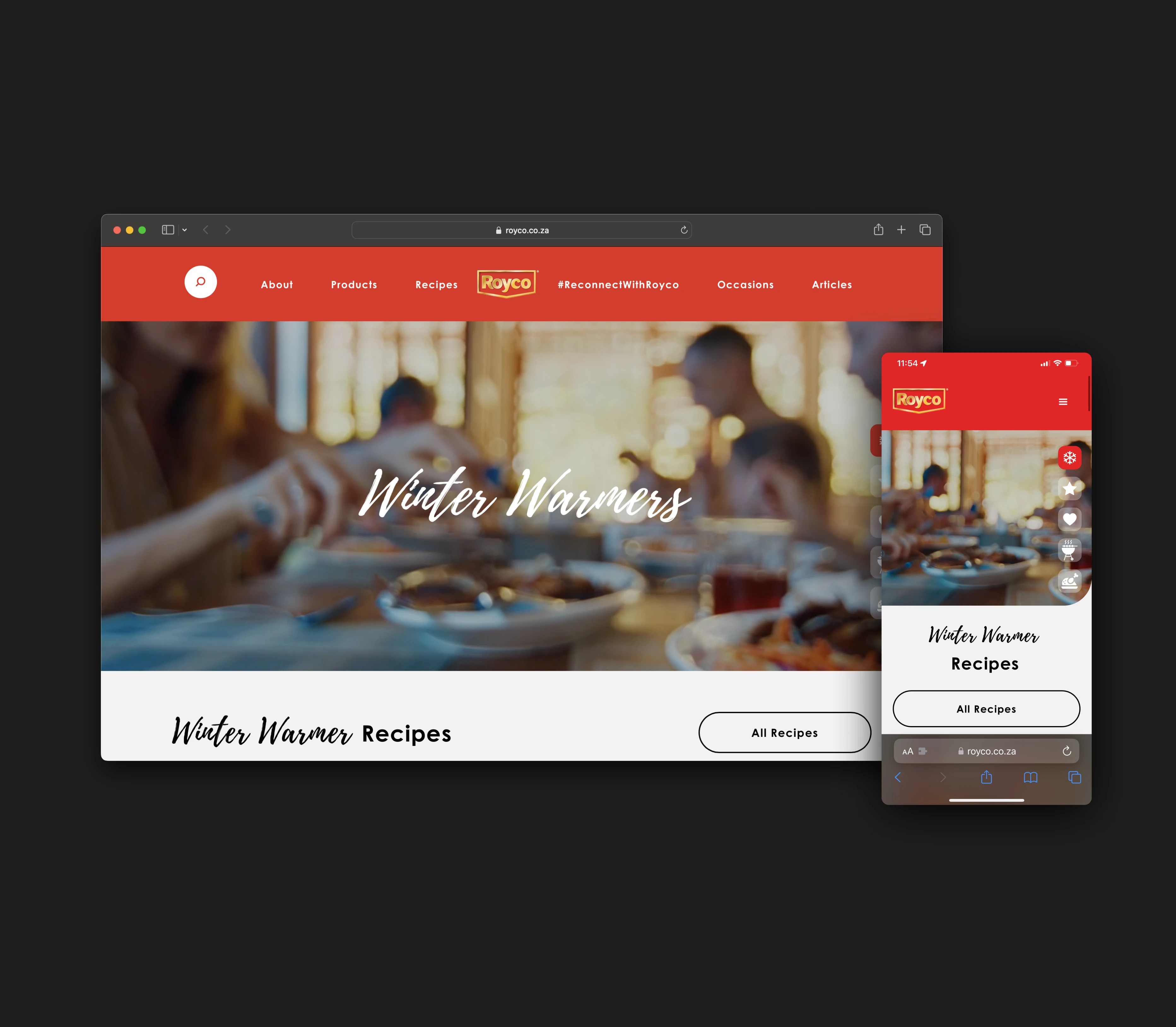 Royco is a recipe focussed site with a vast library of recipes all built around the Royco product range.
Let's work together
Milk Moon Studio partnered with Uncle.Snitch to redesign the Royco Recipe and Product.
We already migrated the Royco recipe site to Webflow from Wordpress, but for the redesign we were supplied with conceptual designs for the homepage and recipe page, which we built out for the rest of the site to give a fresh new up to date look.
Recipe Page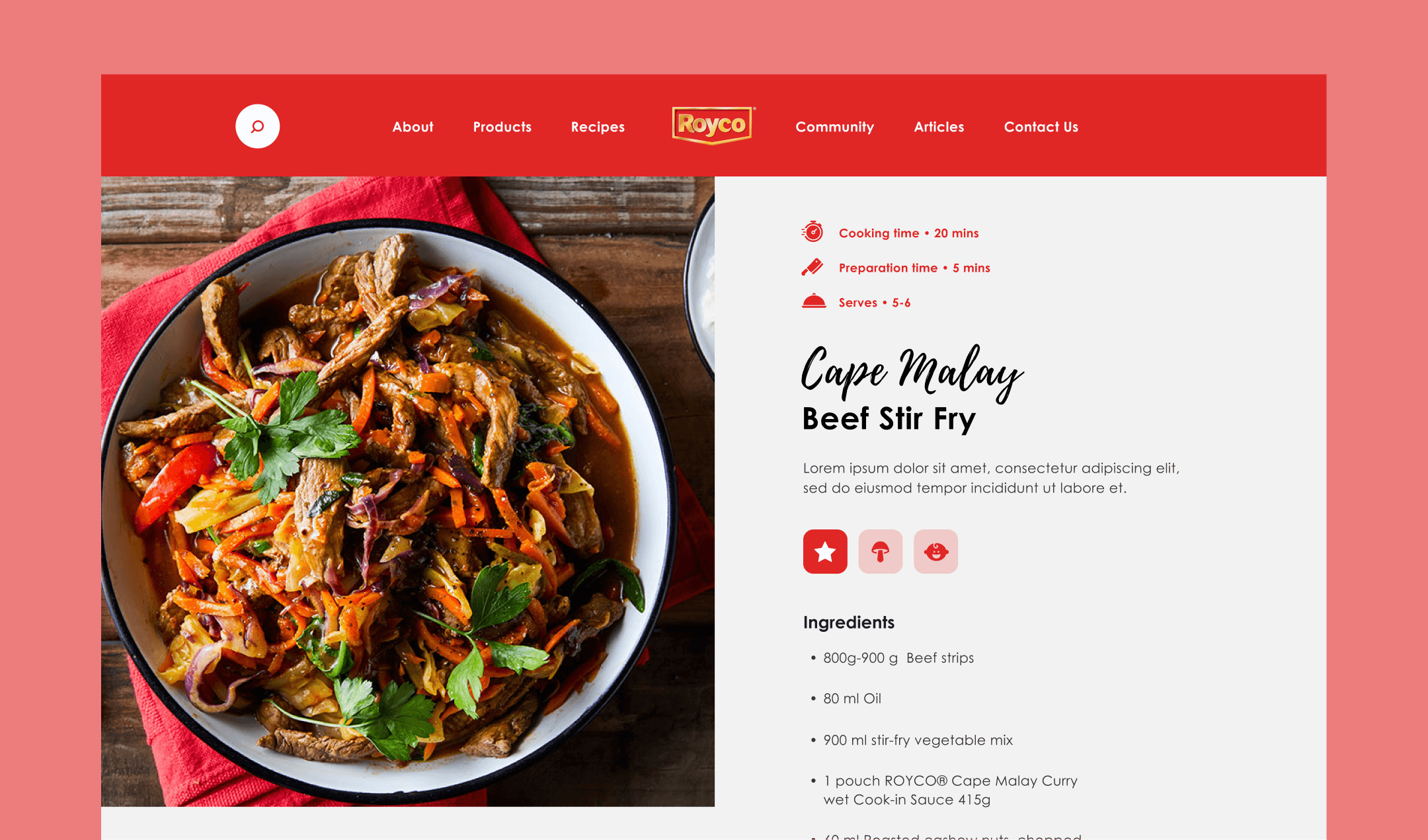 Homepage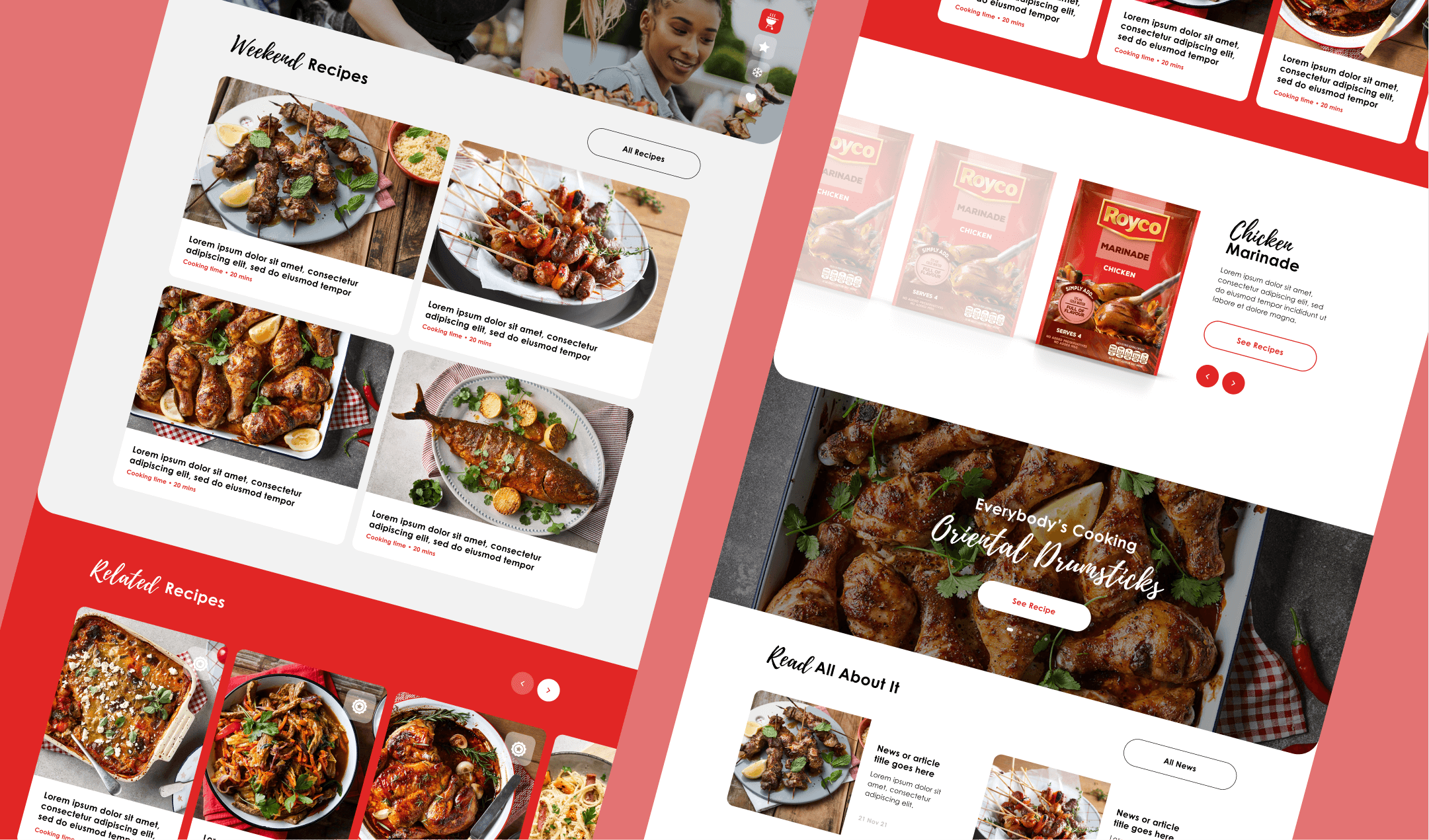 CI supplied to help us design the rest of the site.

Final Live Implementation
Elevate your web presence
We are eager to meet you. Book a free, no-strings attached virtual coffee chat with us.