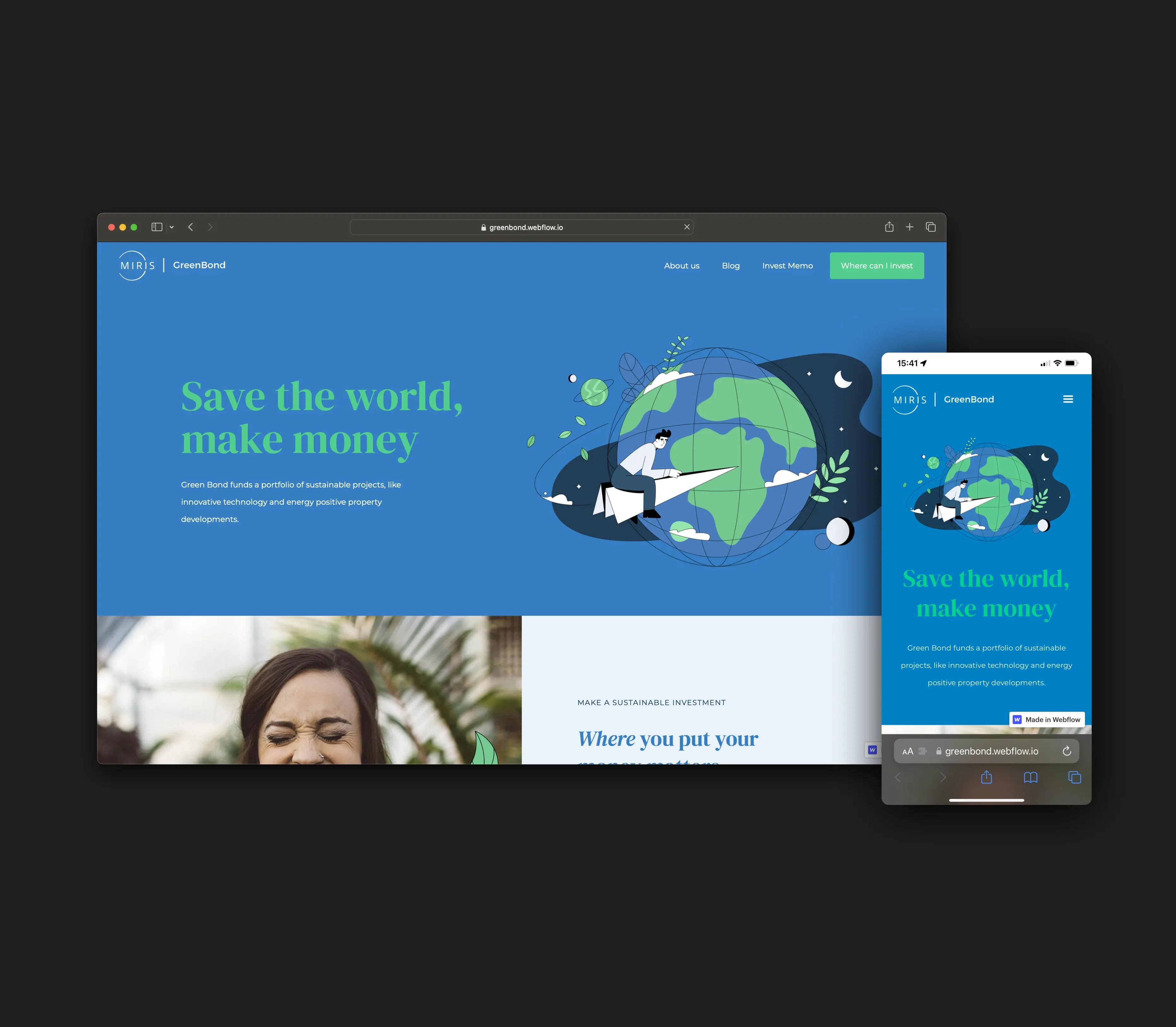 GreenBond offers green finance solutions allowing their investors to make money while also making a positive environmental impact.
Let's work together
This site forms part of the larger MIRIS ecosystem and was the first MIRIS site we tackled.
For GreenBond we designed a fully responsive site featuring a site wide CMS and blog.
Final Live Implementation
Elevate your web presence
We are eager to meet you. Book a free, no-strings attached virtual coffee chat with us.