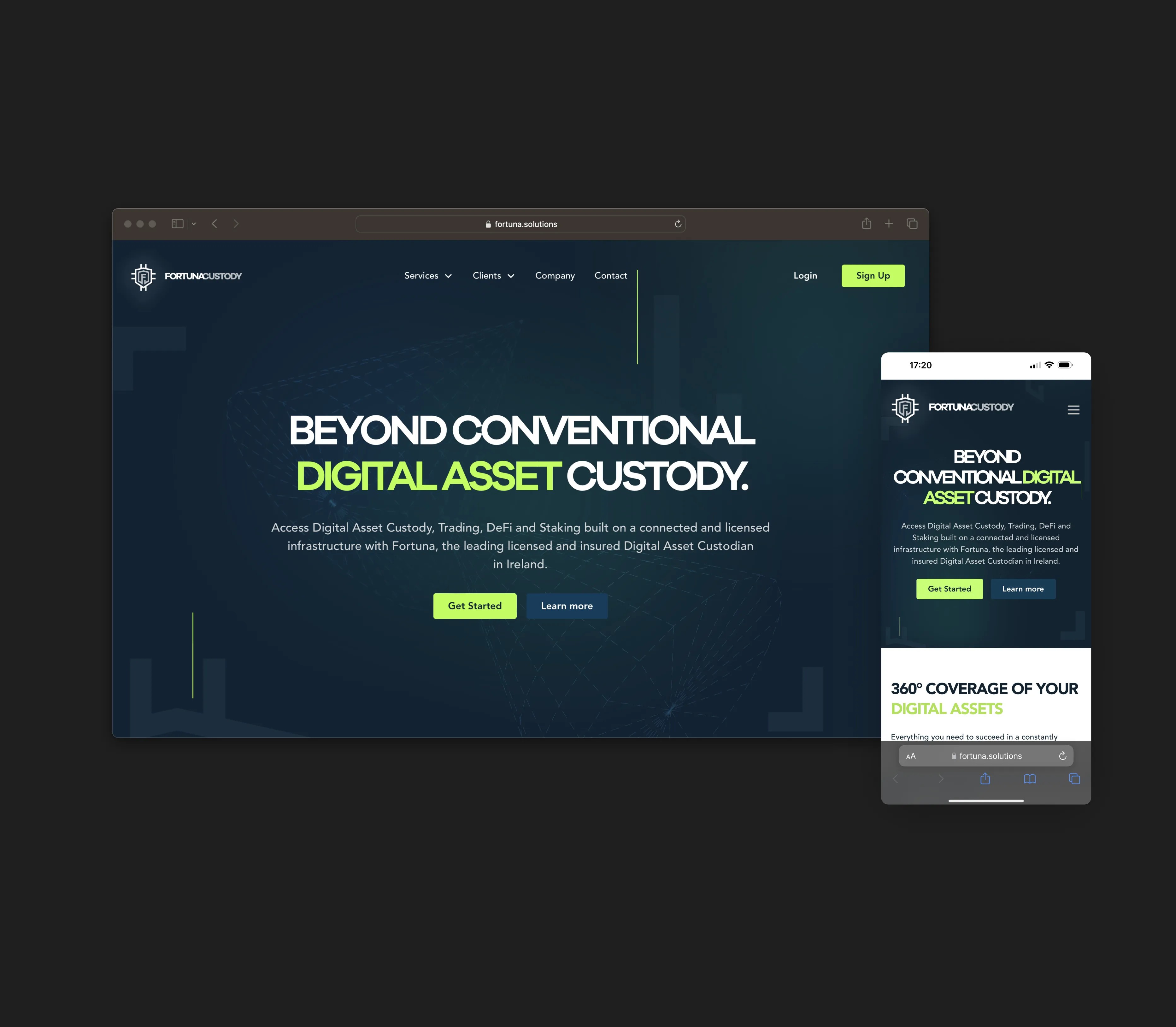 Fortuna was built to deliver the highest standard of secure digital asset infrastructure that supports Digital Custody, Trading, DeFi and Staking.
Let's work together
Milk Moon Studio was tasked with designing and building a home for Fortuna Custody and bringing their vision to life.
Our priority with Fortuna Custody Solutions was to make sure that the team at Fortuna never needed us again and they could manage all the content on the site and spin up new pages on the fly. We put a lot of thought into the development to make sure that everything could be managed via the CMS in the Webflow Editor without ever touching the designer
Homepage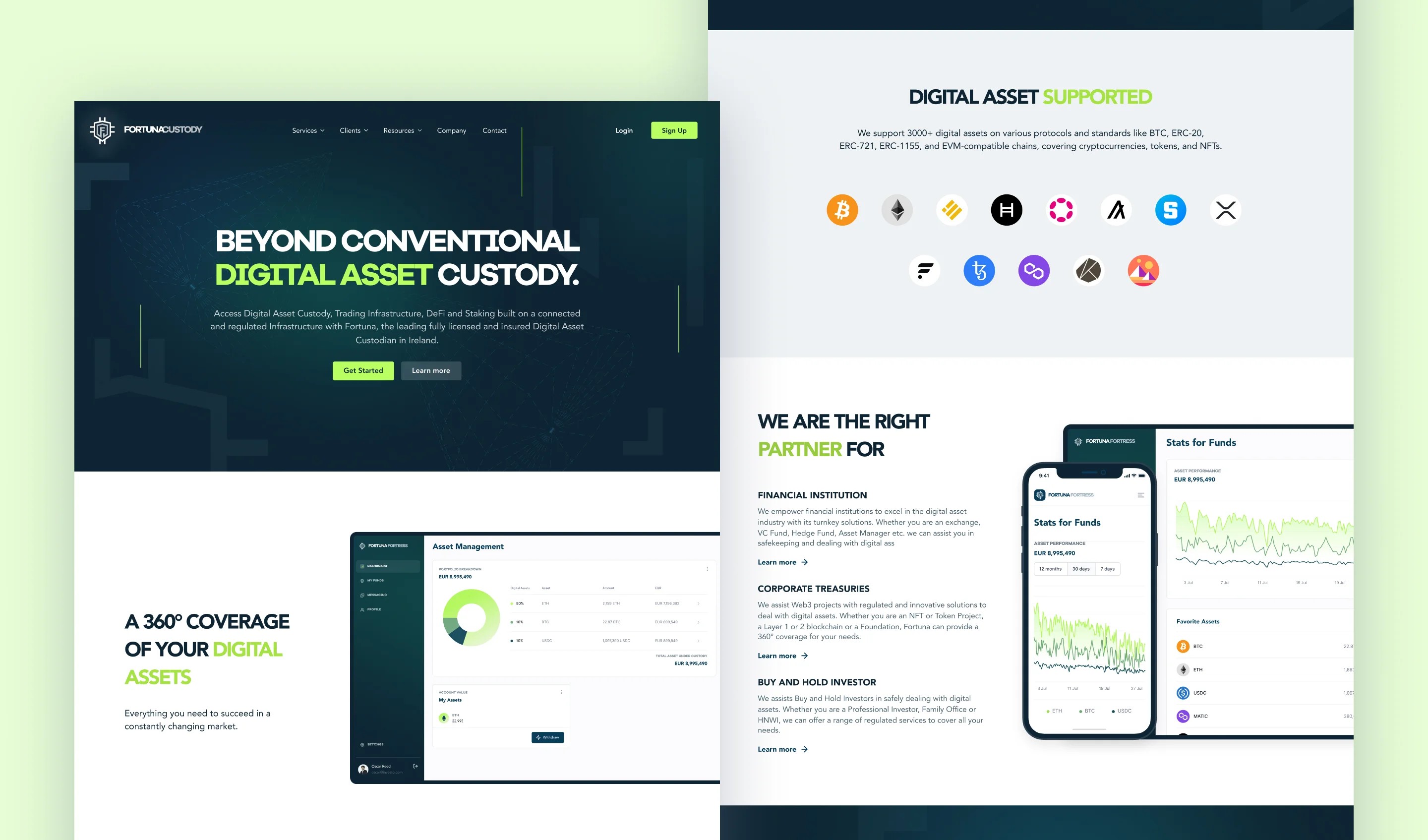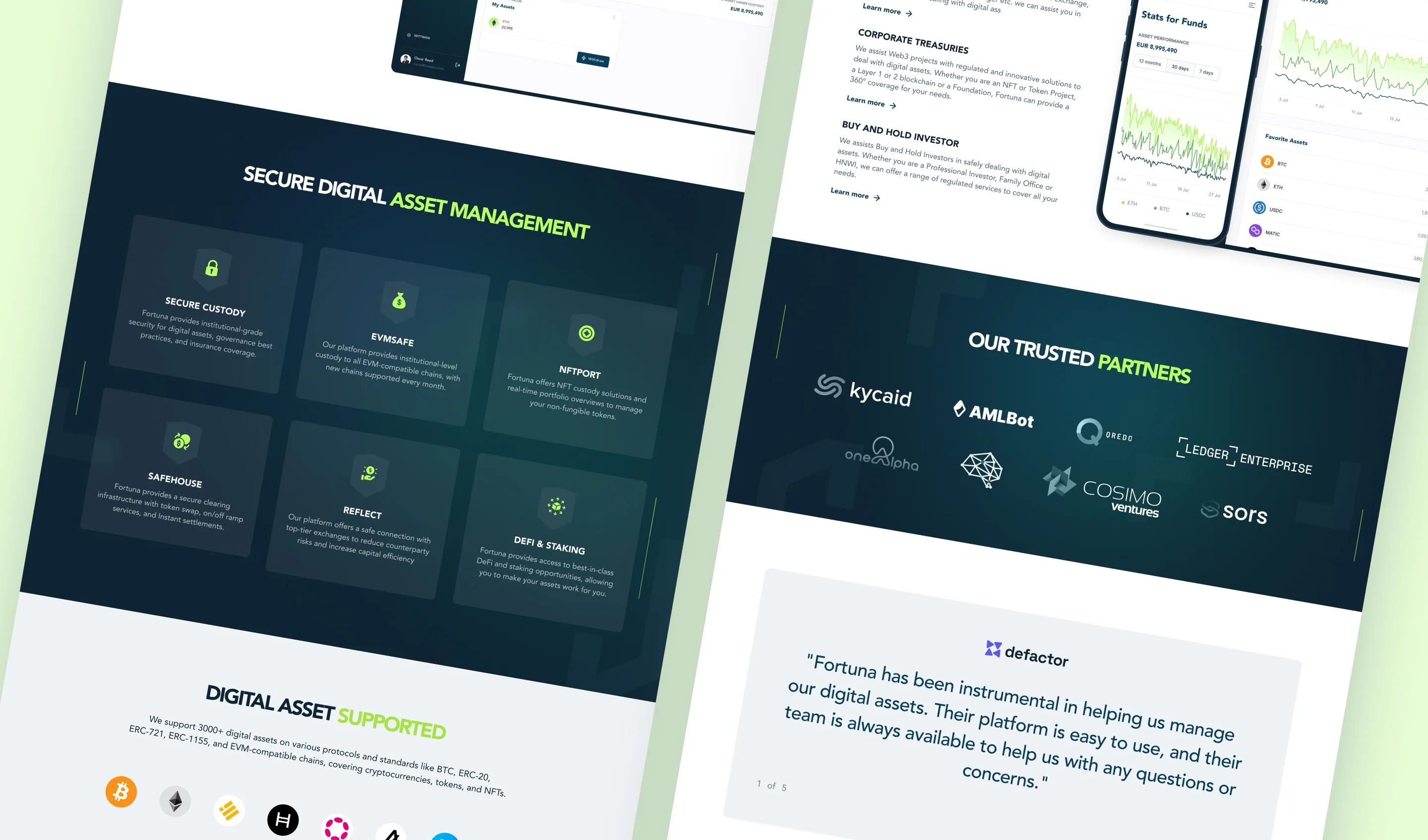 Service Pages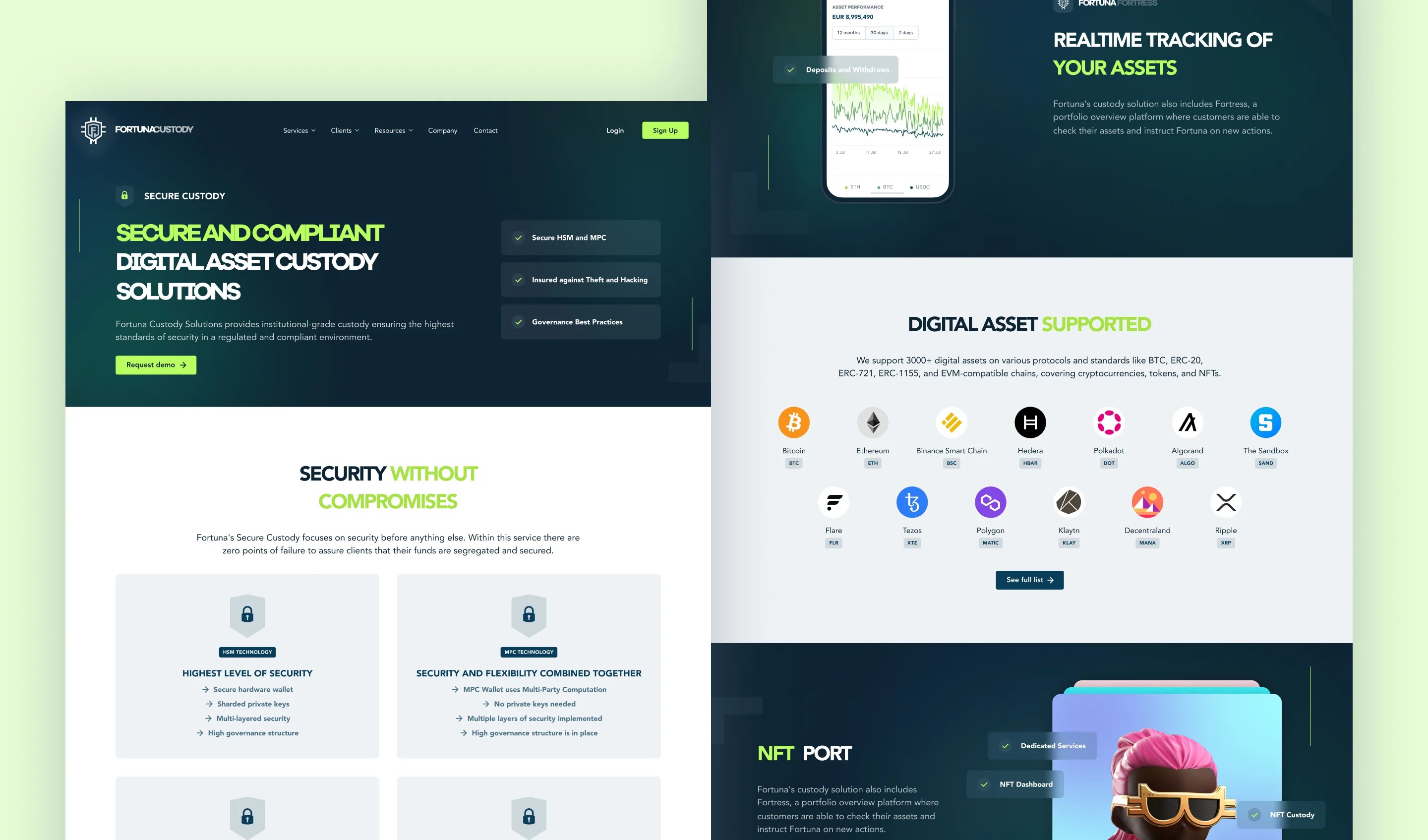 Conceptual Designs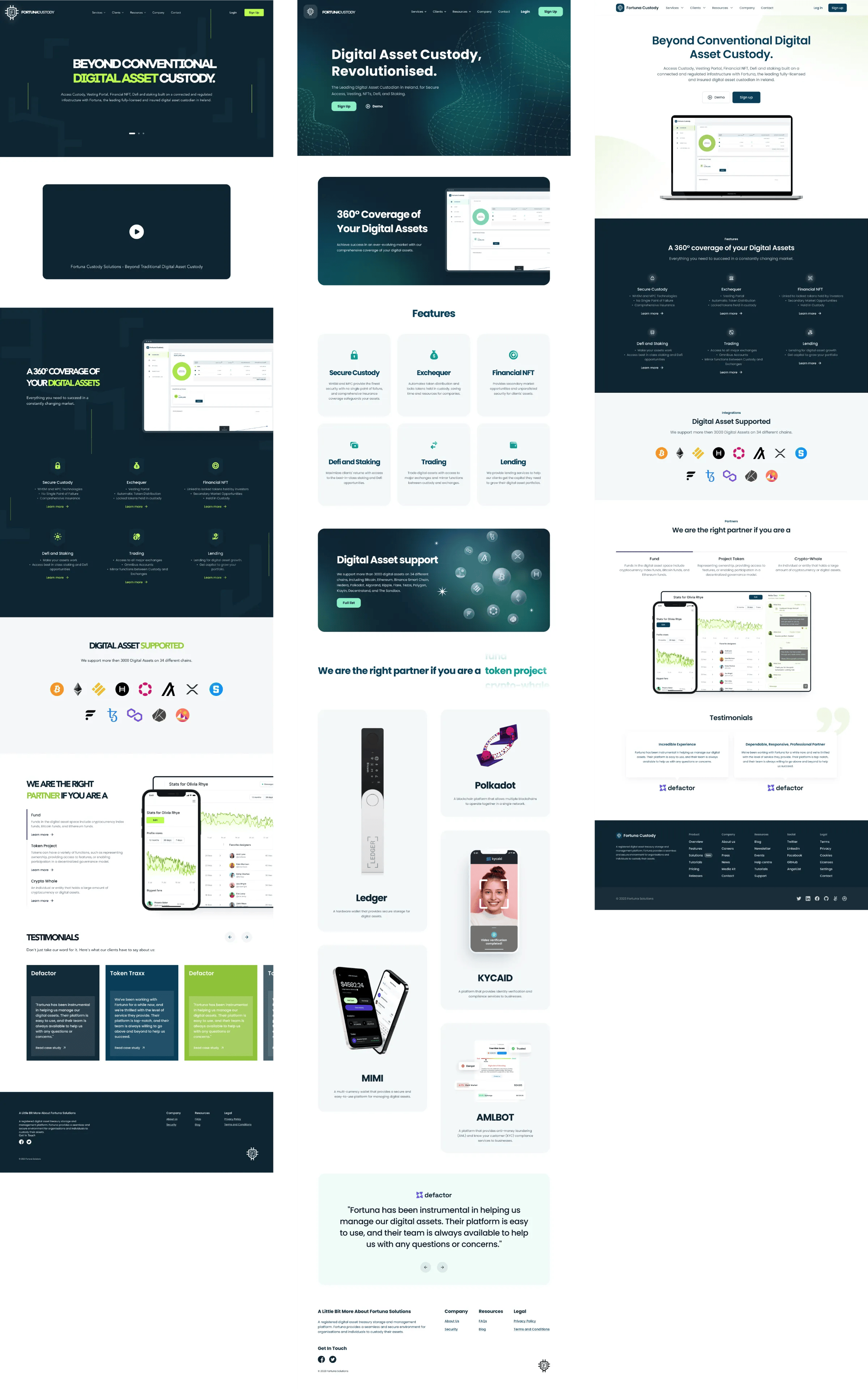 Before & After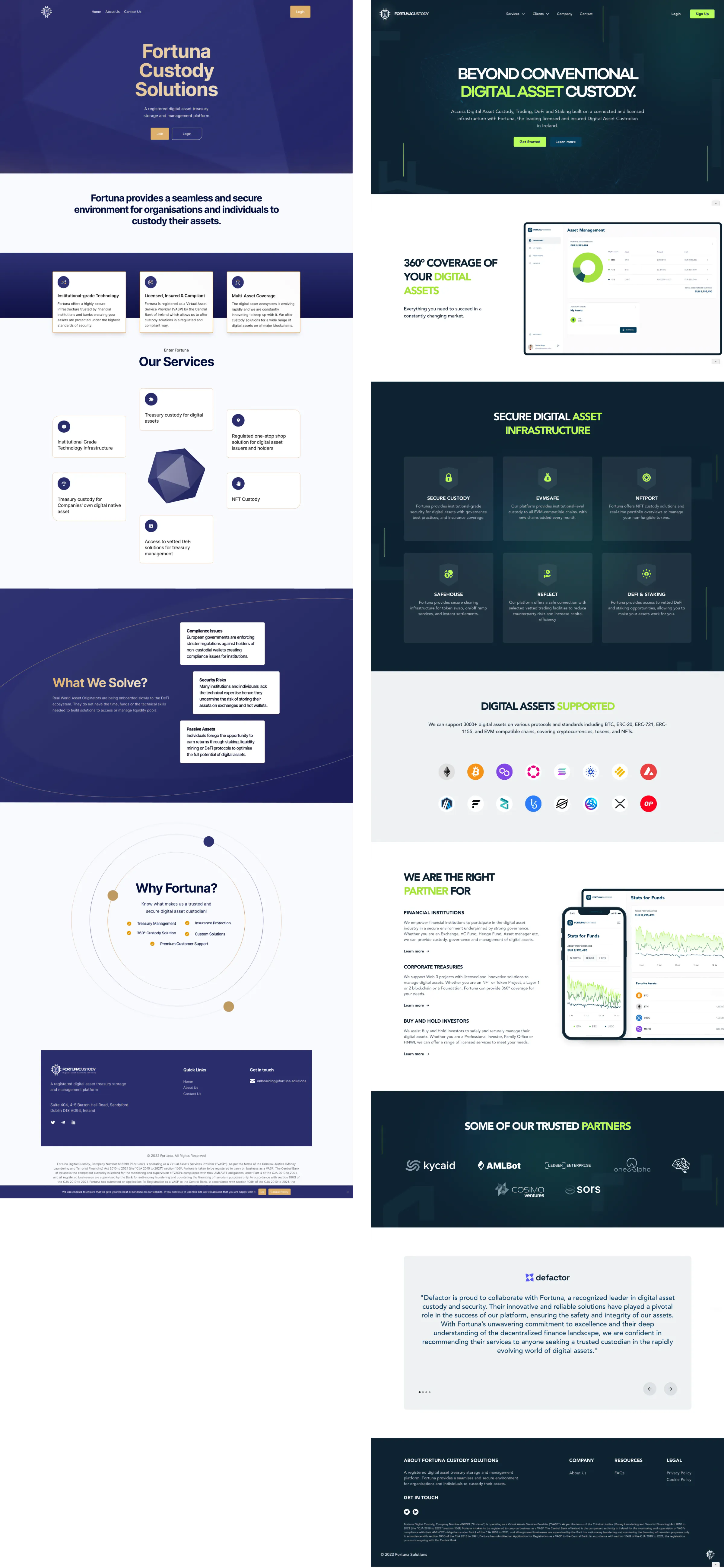 Final Live Implementation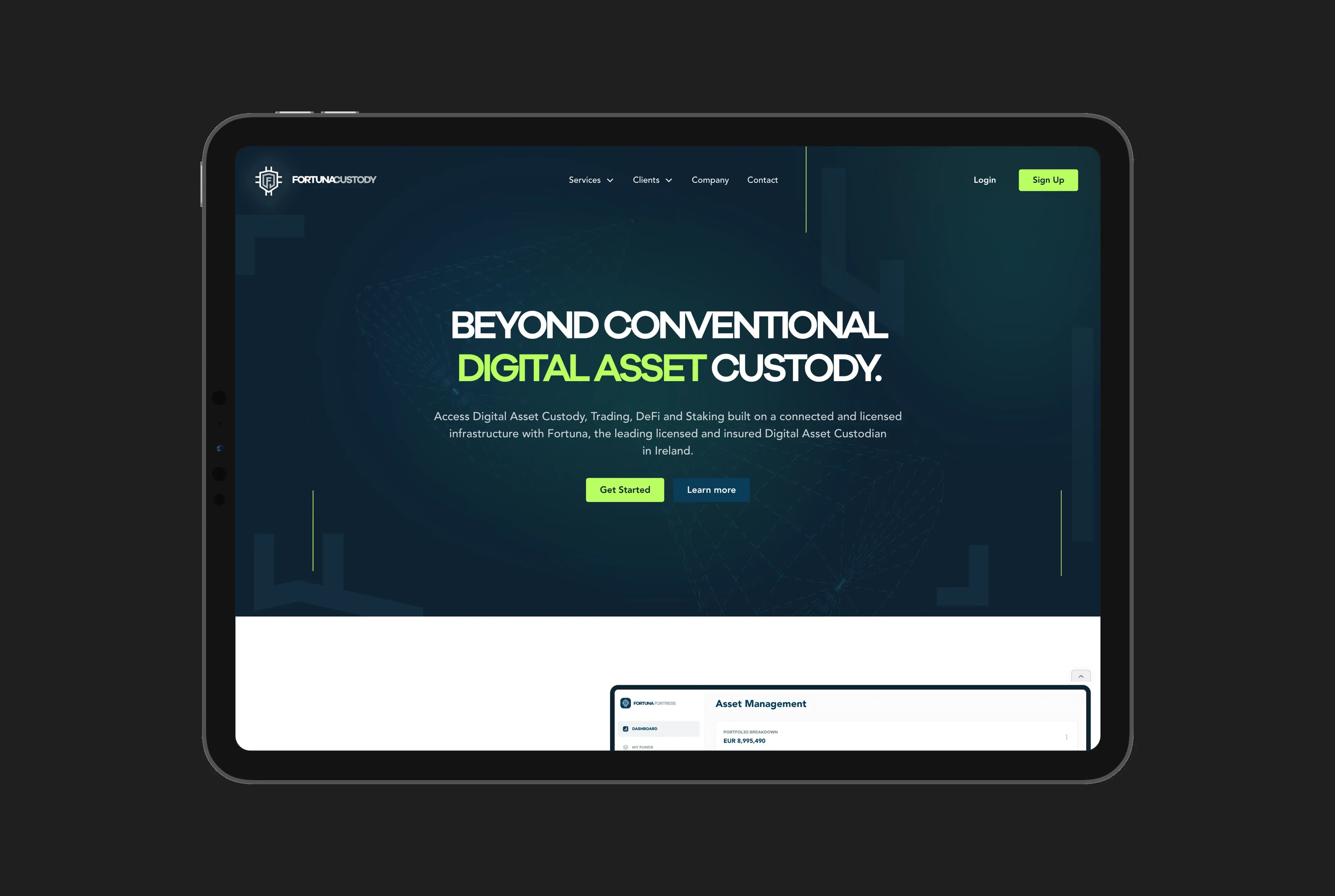 Elevate your web presence
We are eager to meet you. Book a free, no-strings attached virtual coffee chat with us.