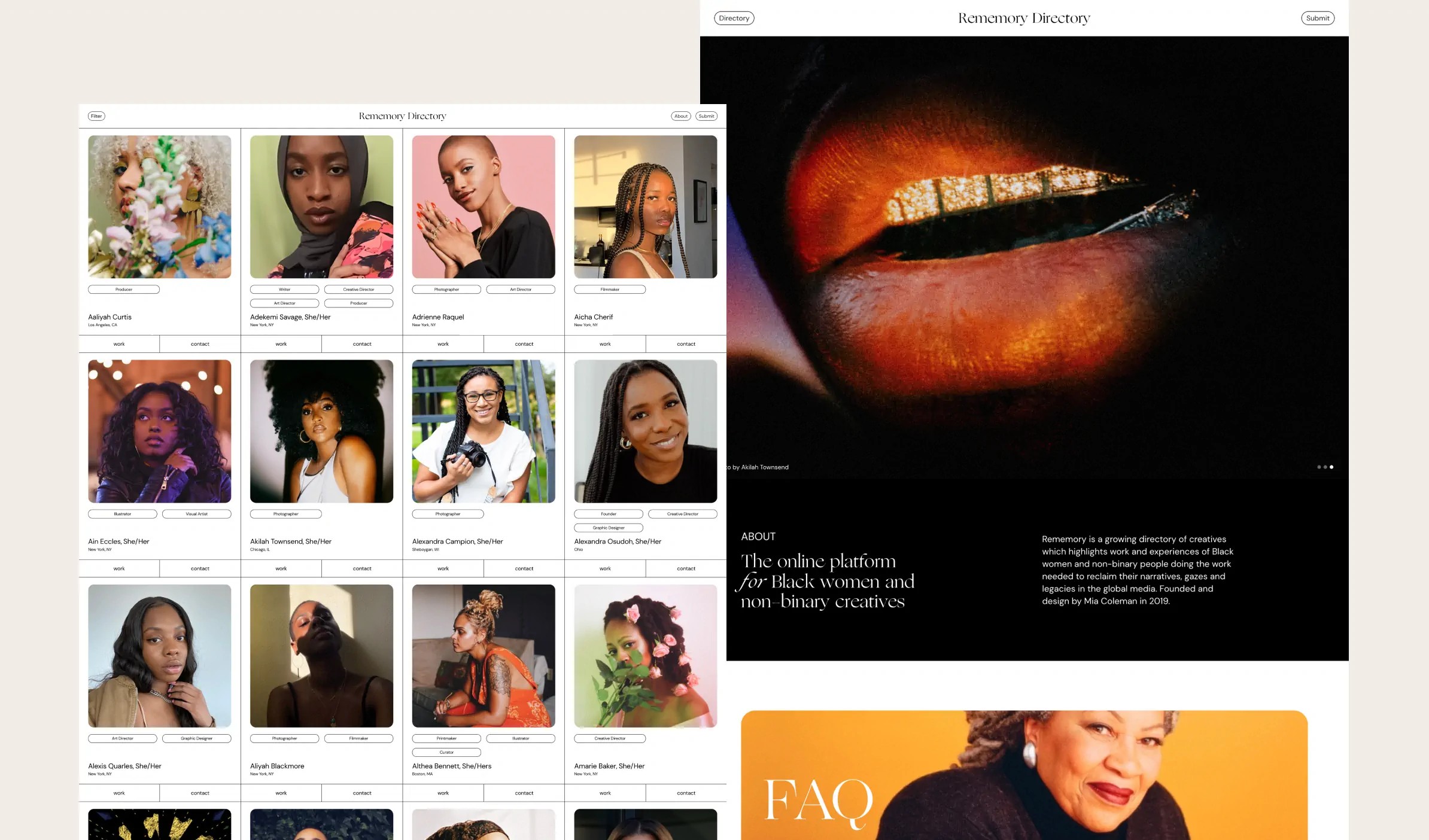 Main Pages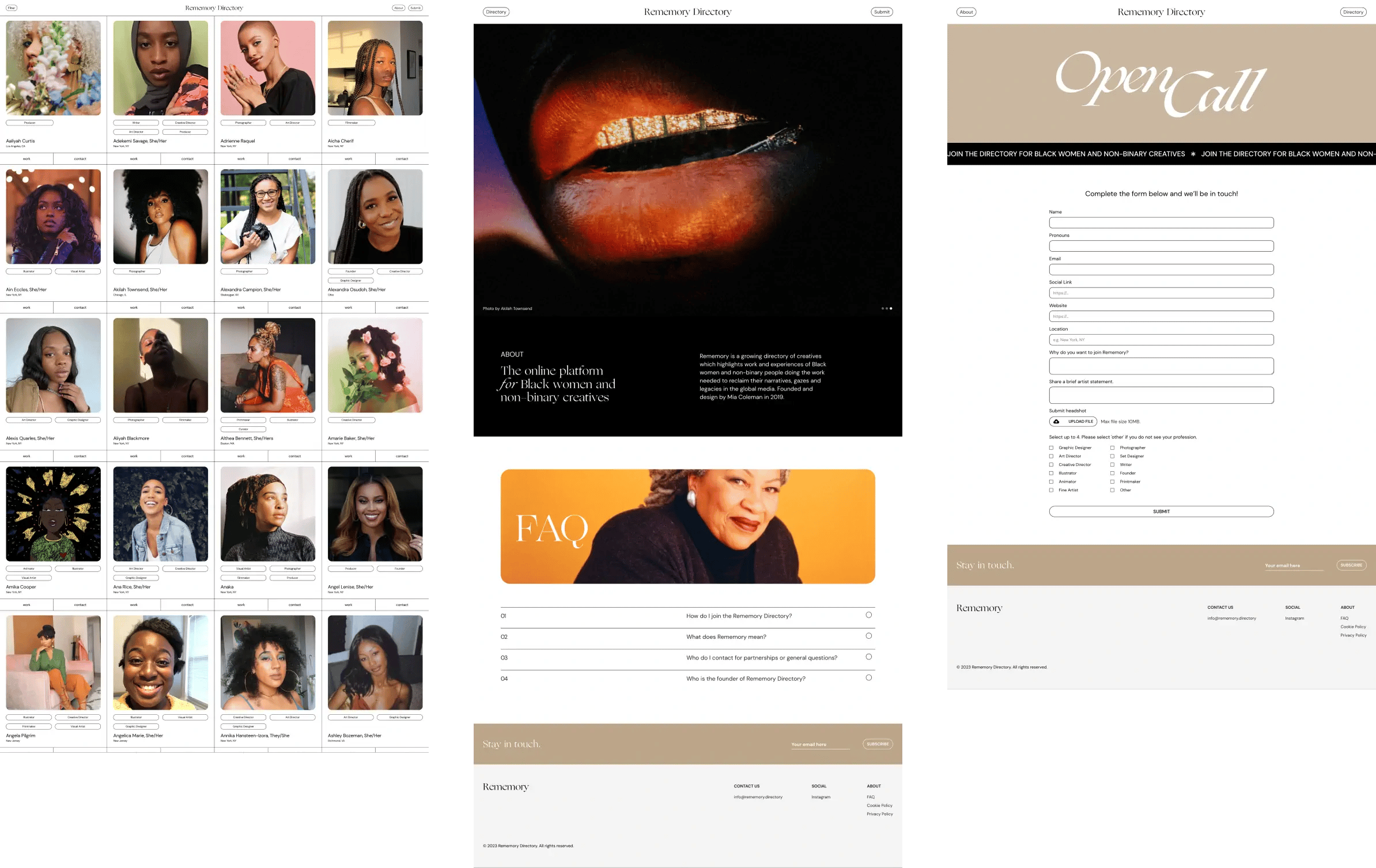 ‍
In a world that often overlooks the vibrancy and ingenuity of Black women and non-binary creatives, the Rememory Directory stands as a beacon of recognition and celebration. While our role in this endeavor was confined to development, the essence of the project resonated with our ethos of fostering inclusivity and diversity through digital platforms.
The Rememory Directory, envisioned and designed in-house by Mia Coleman, serves as a growing repository of creatives, shedding light on the profound work and experiences of Black women and non-binary individuals in the global media landscape. Our task was to translate this vision into a fluid, user-centric digital platform that echoes the project's core values.
The heart of the Rememory Directory lies in its simplistic yet intuitive interface, enabling users to seamlessly navigate through a rich tapestry of creative portfolios. The directory feature is the nucleus of the platform, where the brilliance of each creative is showcased and celebrated.
The 'About Us' page is a testament to the project's essence, elucidating the raison d'etre of the Rememory Directory. It's a narrative that delves into the heart of the project, elucidating the commitment to reclaiming narratives, gazes, and legacies often overlooked or misrepresented.
Though we didn't have a hand in the design, the aesthetic of the platform is a visual treat, mirroring the creativity and diversity it represents. The vibrant imagery, coupled with a clean, modern layout, provides a captivating user experience, making the exploration of creative portfolios a delightful endeavor.
Our development journey was about ensuring that the in-house design translated flawlessly into a live digital platform. It was about ensuring that each pixel resonated with the project's core ethos of celebrating diversity and creativity.
The Rememory Directory is more than just a digital platform; it's a narrative, a statement, and a step towards a more inclusive representation in the global media realm. Our role, albeit confined to development, was delivered with a commitment to uphold the integrity and essence of this noble endeavor.