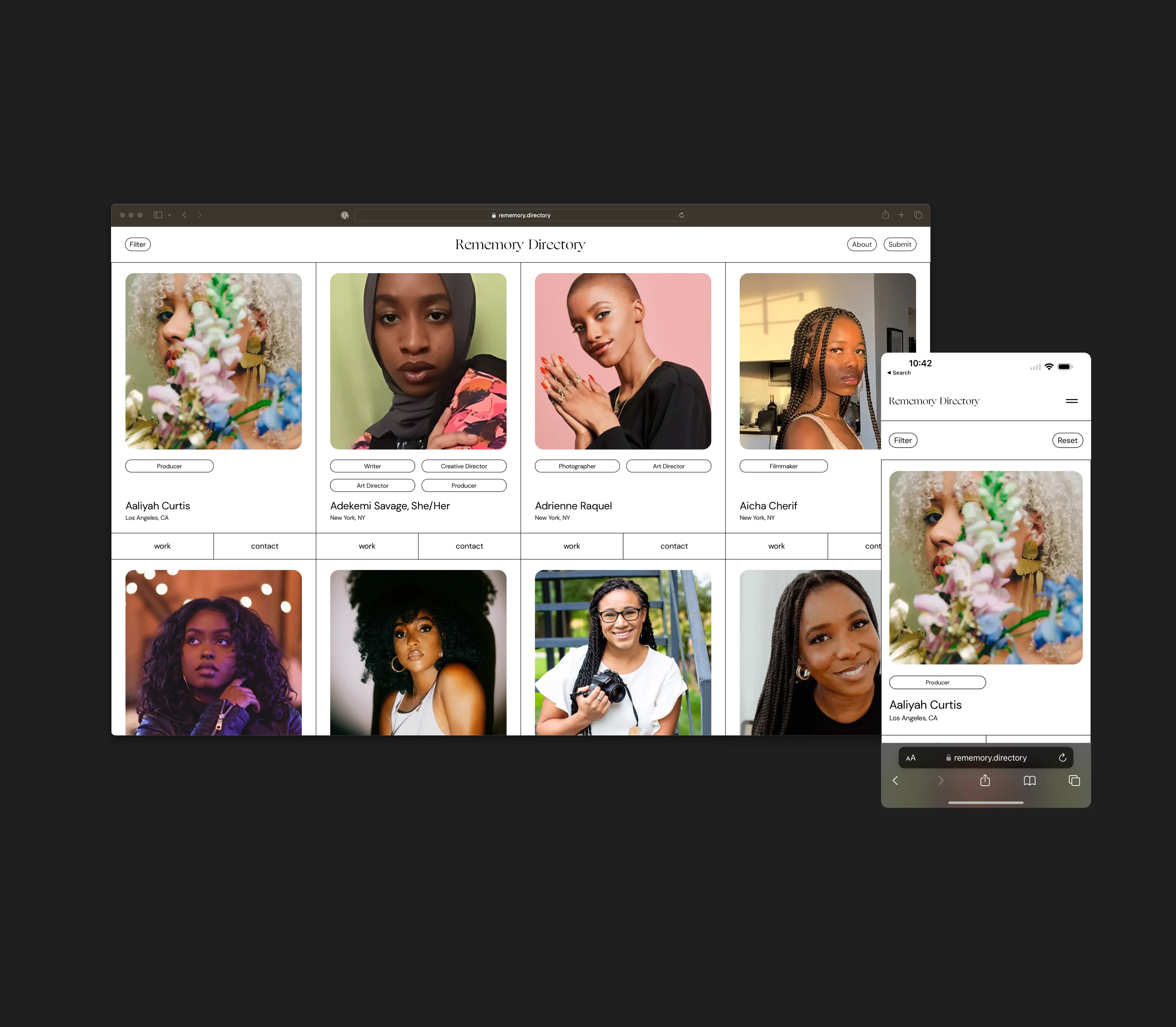 Rememory is a growing directory of creatives which highlights work and experiences of Black women and non-binary people doing the work needed to reclaim their narratives, gazes and legacies in the global media.
Let's work together
Milk Moon Studio was tasked with bringing founder Mia Coleman's redesign of the site to life.
The site features live search filters and is completely managed in Airtable with Whalesync, Zapier and Jetboost integrations as well as a fair bit of custom code to make everything work just right.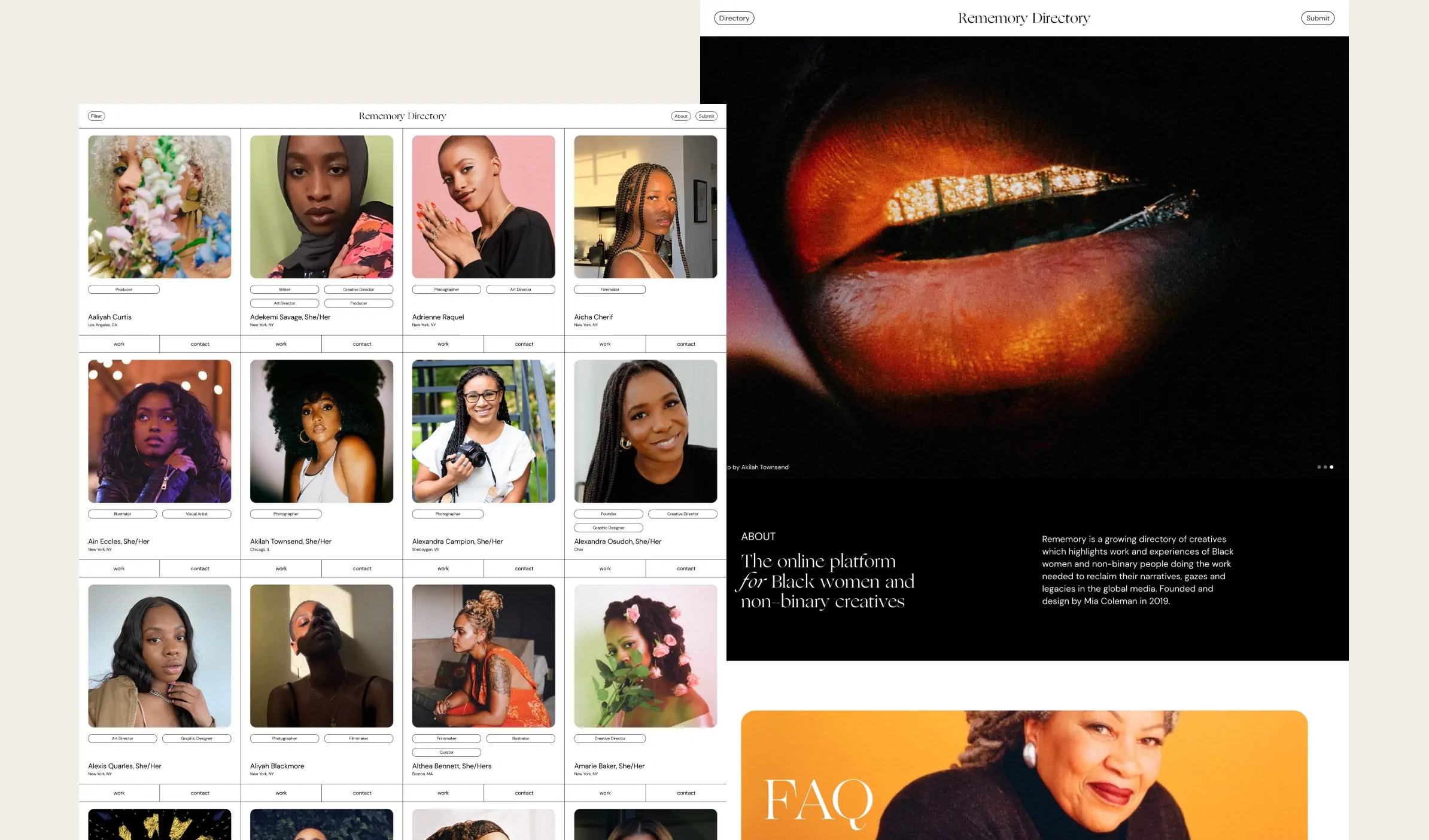 Main Pages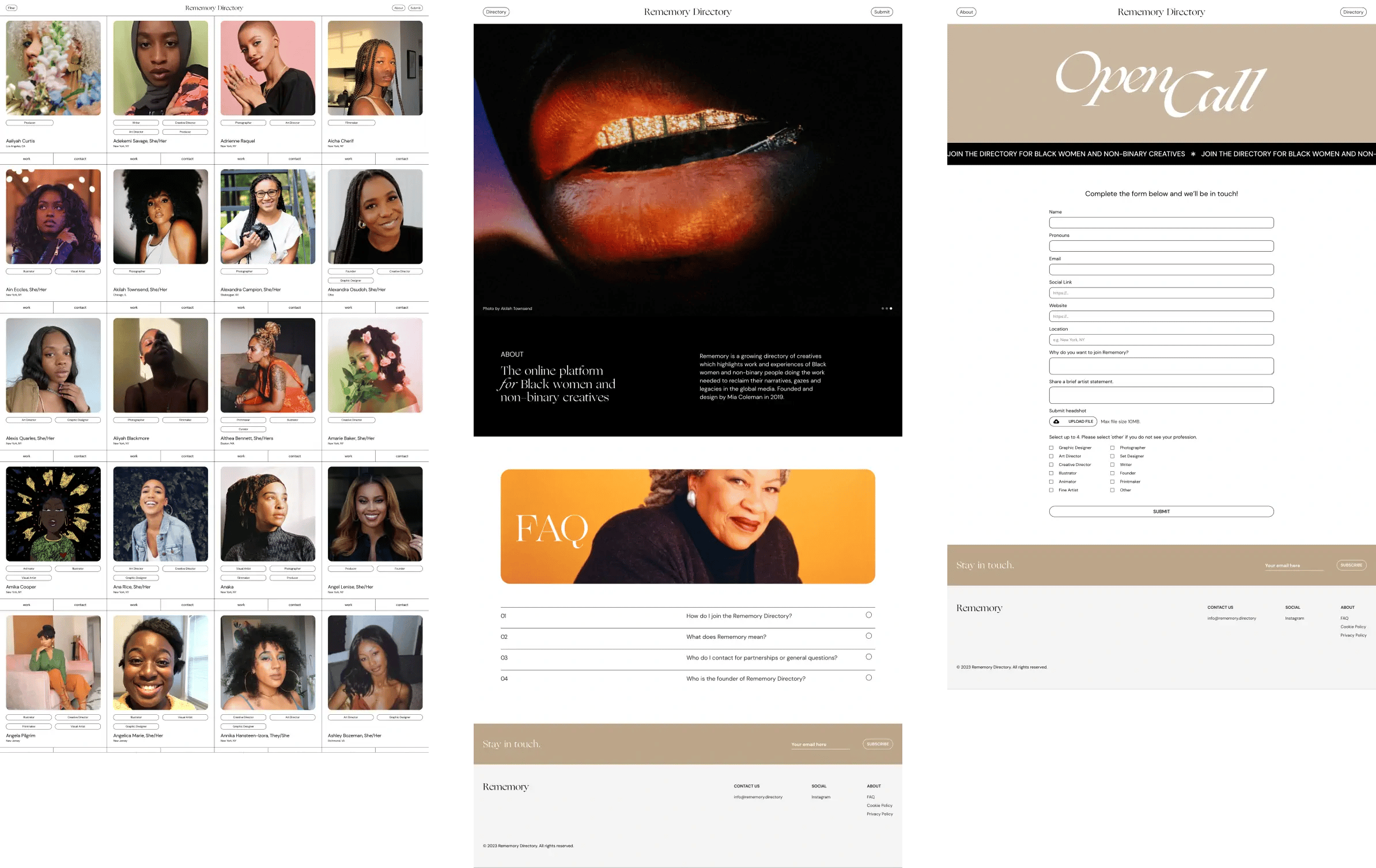 Final Live Implementation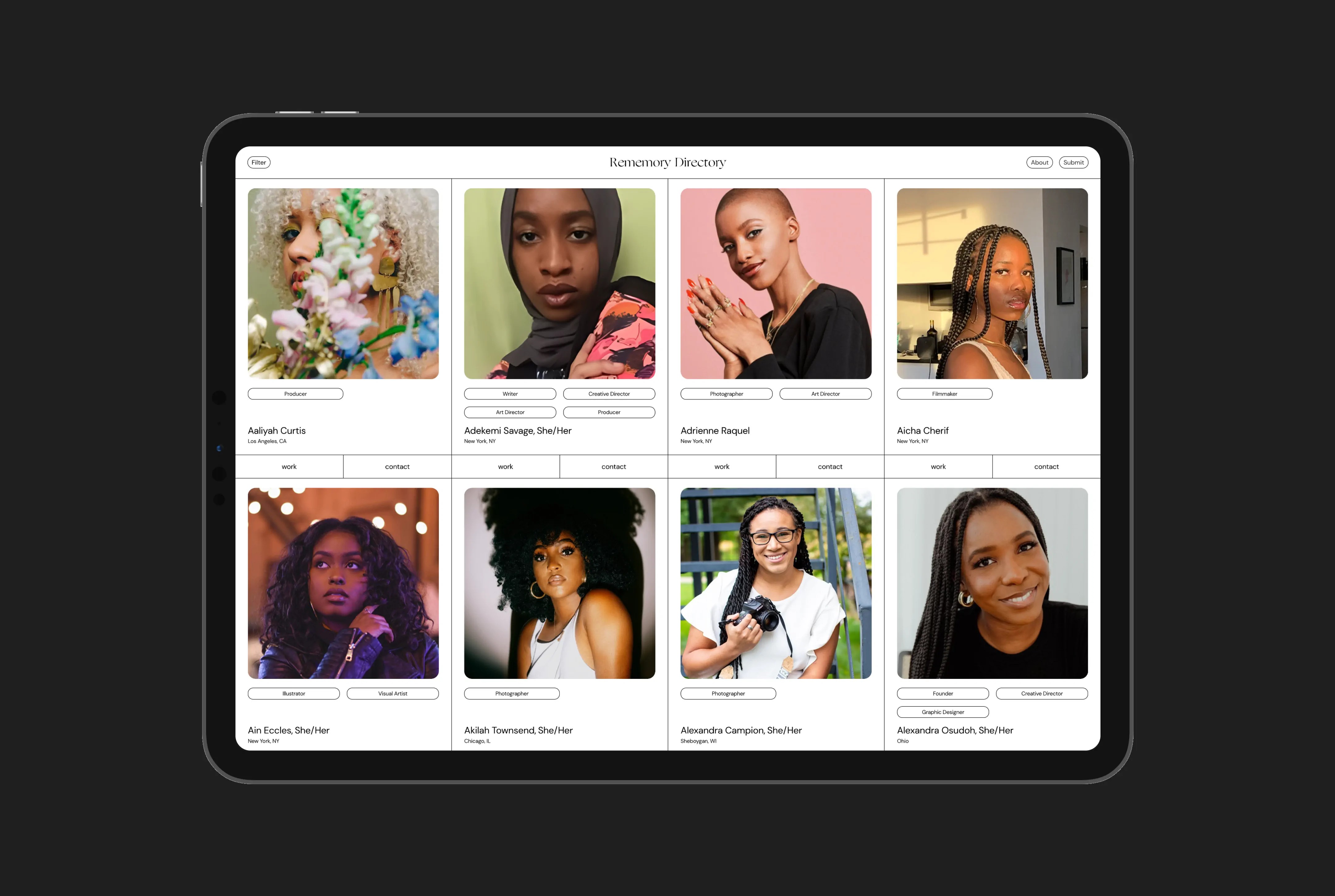 Elevate your web presence
We are eager to meet you. Book a free, no-strings attached virtual coffee chat with us.