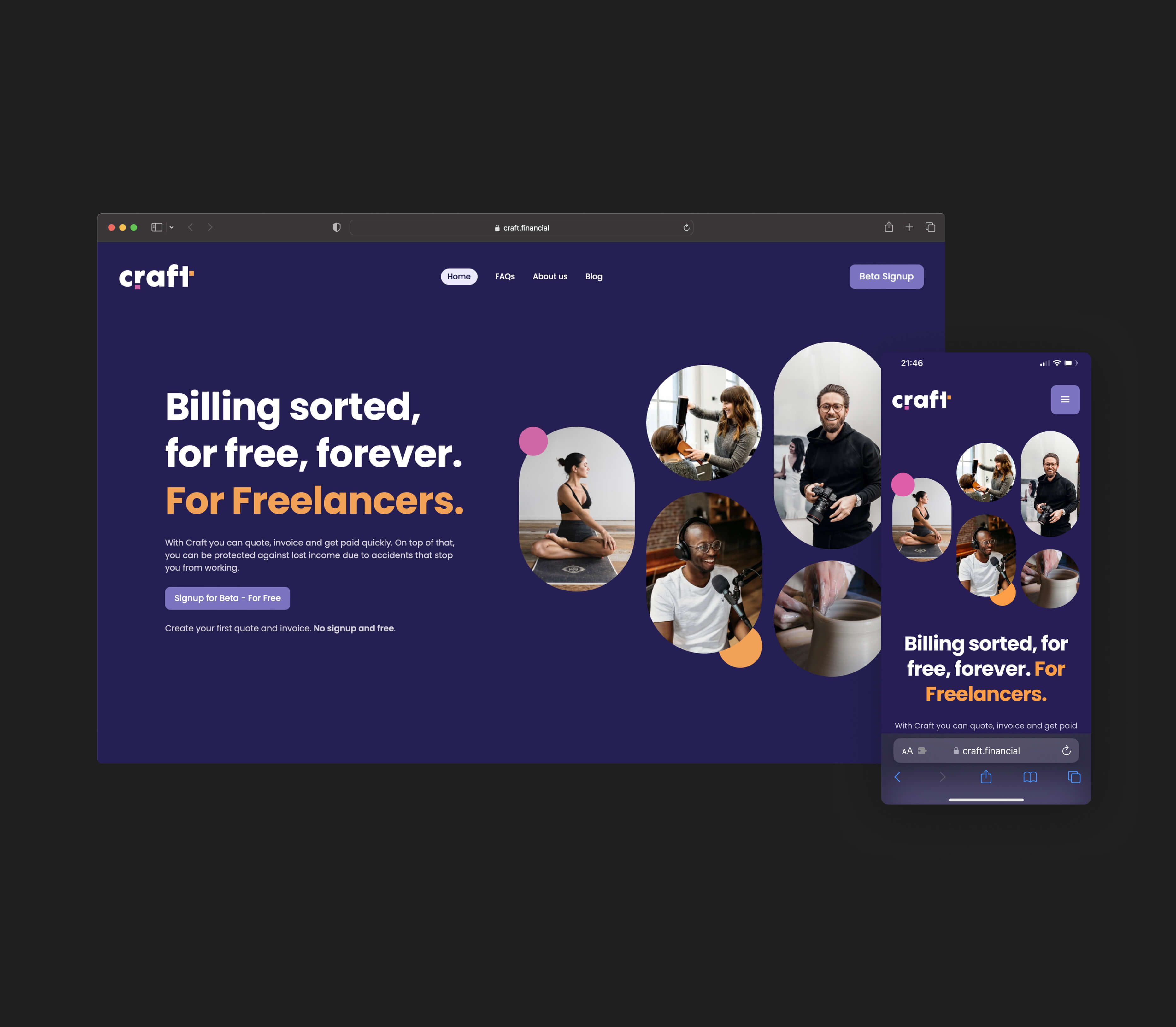 With Craft you can quote, invoice and get paid quickly. On top of that, you can be protected against lost income due to accidents that stop you from working.
Let's work together
For Craft Milk Moon Studio was involved with every step along the the way.
We're really close to this project. We not only designed and built the site, but we were involved right from the start, from name ideation and the testing of different names for the product, logos, messaging, and which featured the team should focus. All this wa achievd by using different landing pages, search ads, social ads and Google Optimise employing multi-variate testing.
Homepage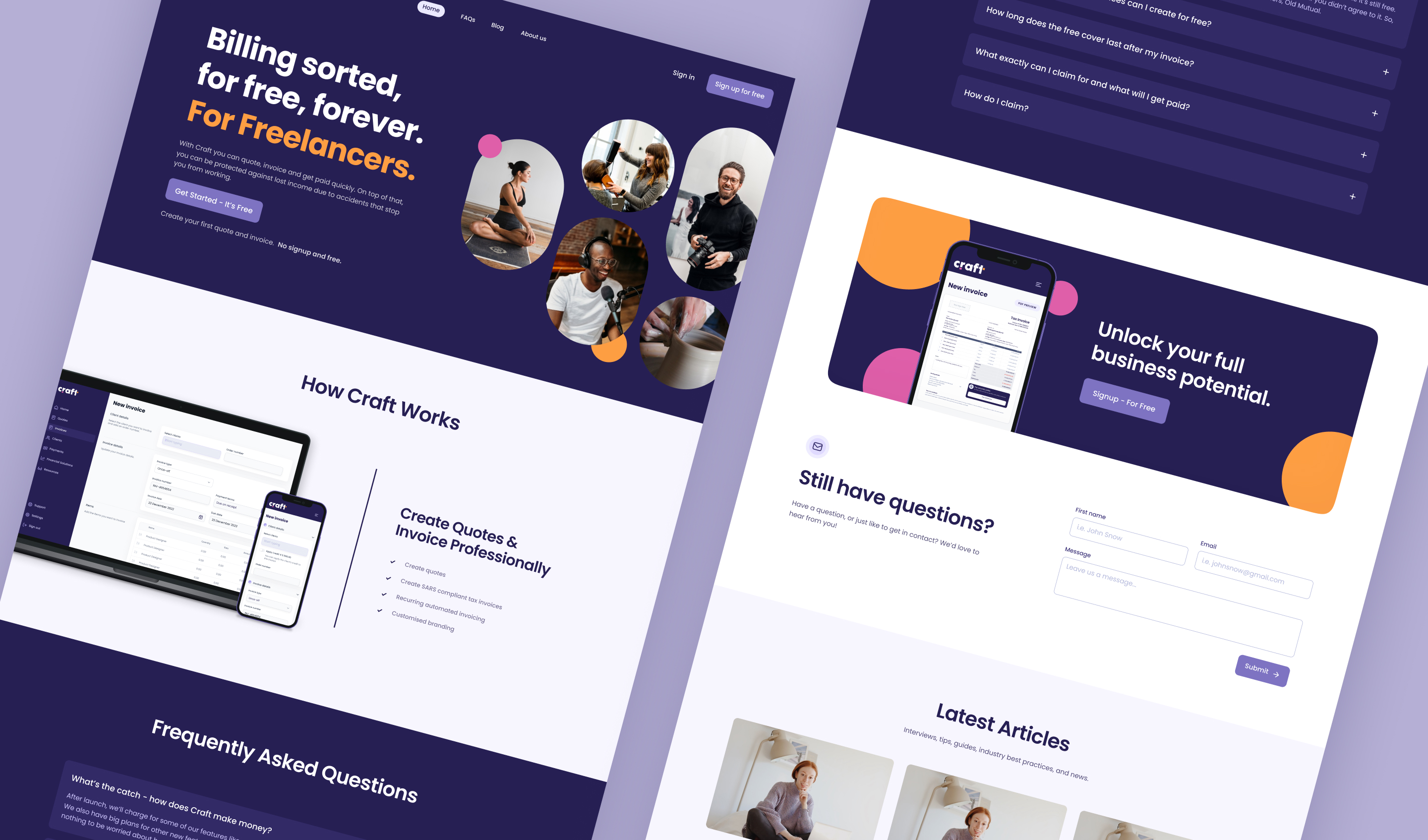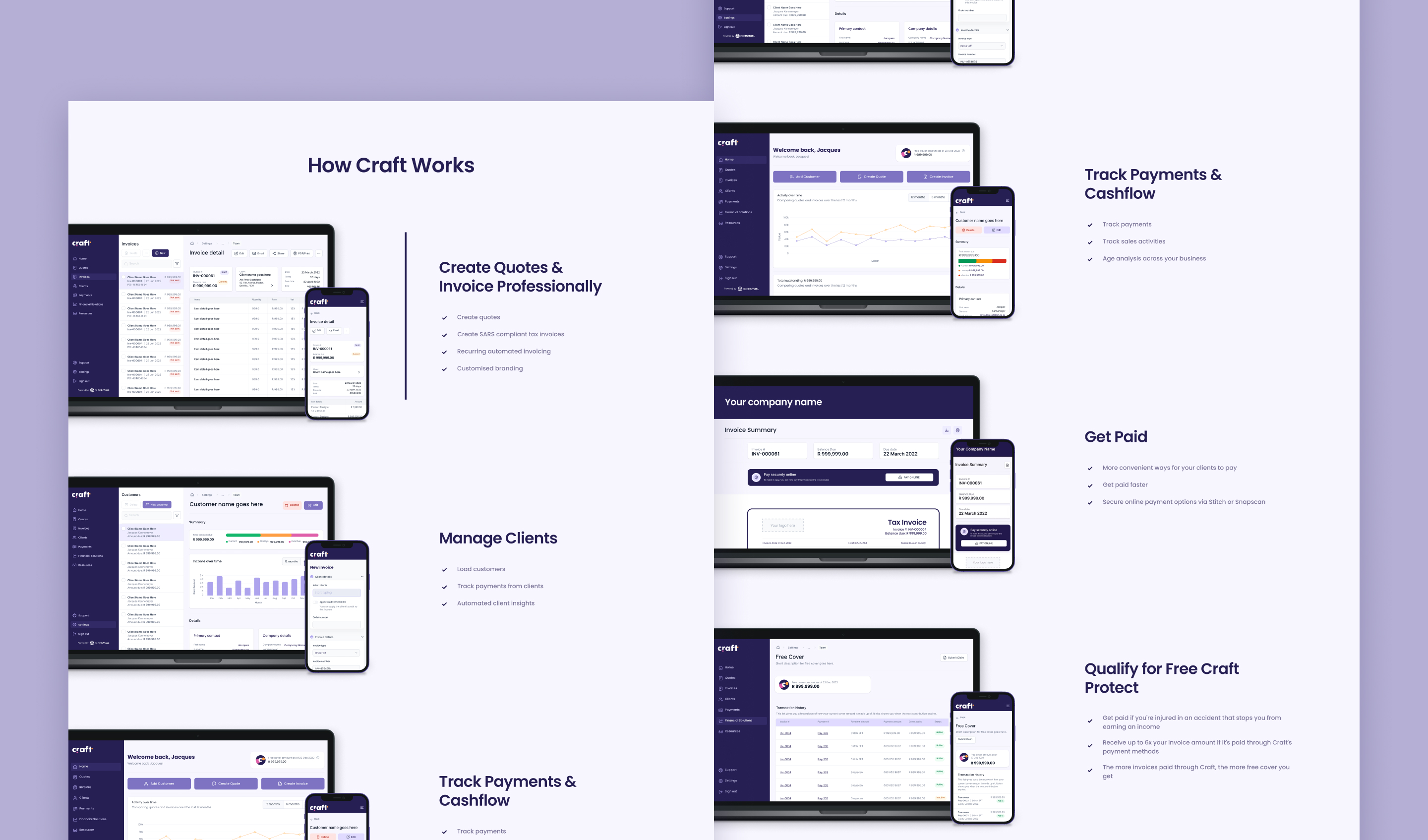 About Us Page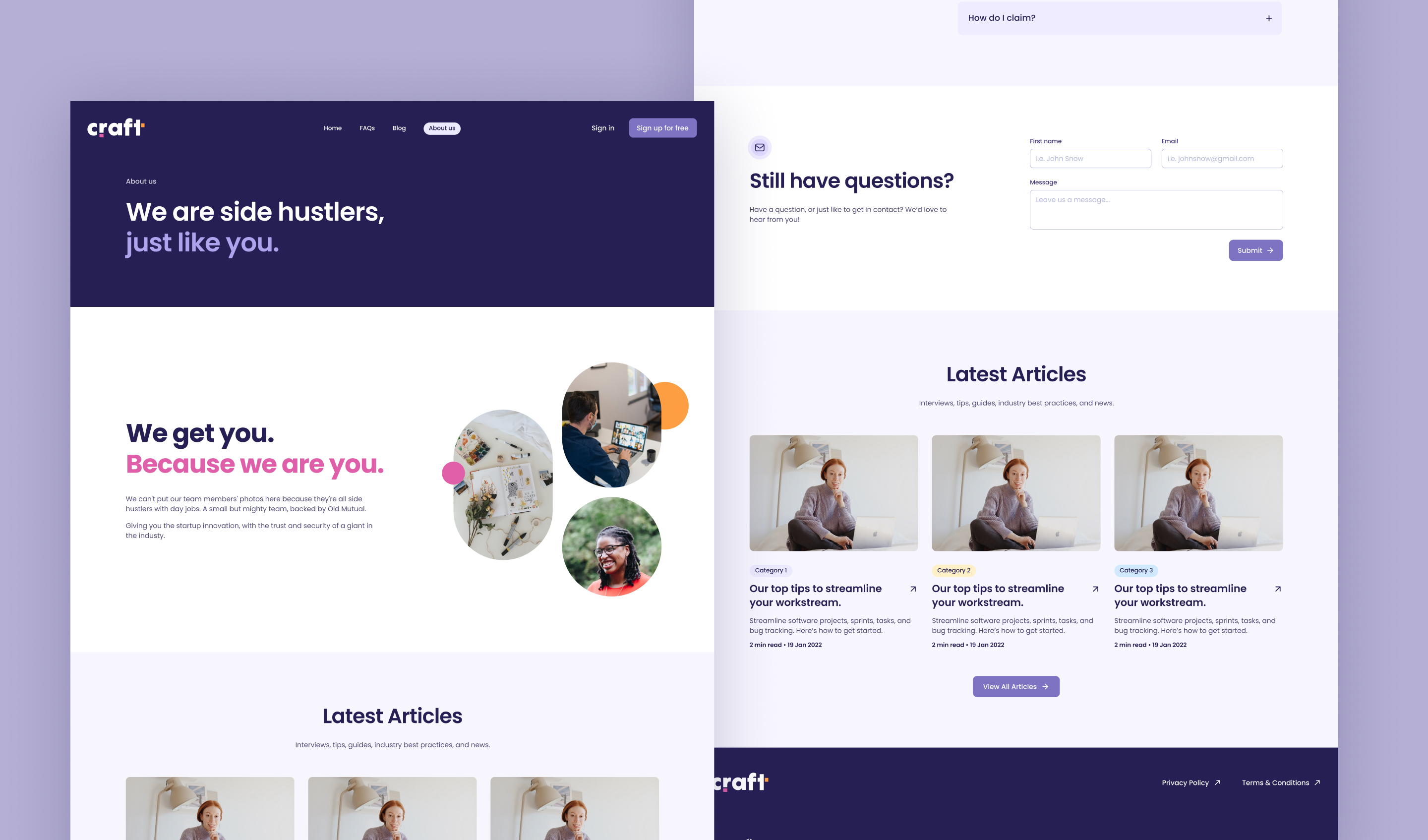 Final Live Implementation
Elevate your web presence
We are eager to meet you. Book a free, no-strings attached virtual coffee chat with us.