A recent survey found that around 50% of young people felt that they were addicted to their phones, and there's a high chance that the other 50% are living in denial.
If you use technology daily, whether at home or at work, you need some digital balance, but you won't necessarily realise it. Here at Milk Moon Studio, we sit with our faces glued to Figma and Webflow all day and we decided we needed a break, so we went from 100% Webflow studio mode, to a more balanced approach to the work life balance. We hope some of the tips below help you in the same way.
The key to staying sane in our hyperconnected world is adopting healthy and sustainable habits around the way we use tech so that you are in control of it.
8 Super Manageable tips to do a Digital Detox (without breaking up with your phone).
Balance - Work Hard & Play Hard - Digital Detox
Turn off push notifications. Getting constant updates on what's happening in the world is informative—but it can also be distracting.
Put away your phone during meals. Try to direct present energy toward whoever is in the room with you.
Designate tech-free hours. Many of us feel "naked" when we're without our devices, but taking breaks from technology can do wonders for our well-being. If you're on a Mac you can try Monterey's new Focus settings to give you some time off.
Make your bedroom a no-tech zone. Think better sleep, and more snuggles ;)
Rediscover paper. Not only do books offer fewer distractions, but research suggests that when we read on paper, our minds process abstract information more effectively.
Limit yourself to one screen at a time. Make a habit of only looking at one screen at a time to improve concentration—and, in some cases, enjoyment.
Spring clean your social media accounts. Facebook and Instagram help us to connect with people in unprecedented and truly gratifying ways. Keep it that way and unfollow all accounts that don't make you feel good.
Download the right apps. It seems counterintuitive, but these apps can actually help you cut back on, well, all things digital. The Moment app can track how often you use your iPhone and also lets you set daily limits; the Freedom app lets you block whatever sites distract you on your mobile device or computer, with the goal of helping you focus; and Off-Time(available on Android) allows you to selectively block calls, texts, and notifications (an iPhone's "Do Not Disturb" setting offers a similar service). A former 'App of the Year', Calm aims to make you the most relaxed version of yourself possible.
Taking a digital detox sounds a little woo-woo, but when you aren't sheltering your attention behind a screen, you might realise you have more free time than you think.
It helps you take more control of your life and your attention so you can focus on what really brings you joy — whatever that may be.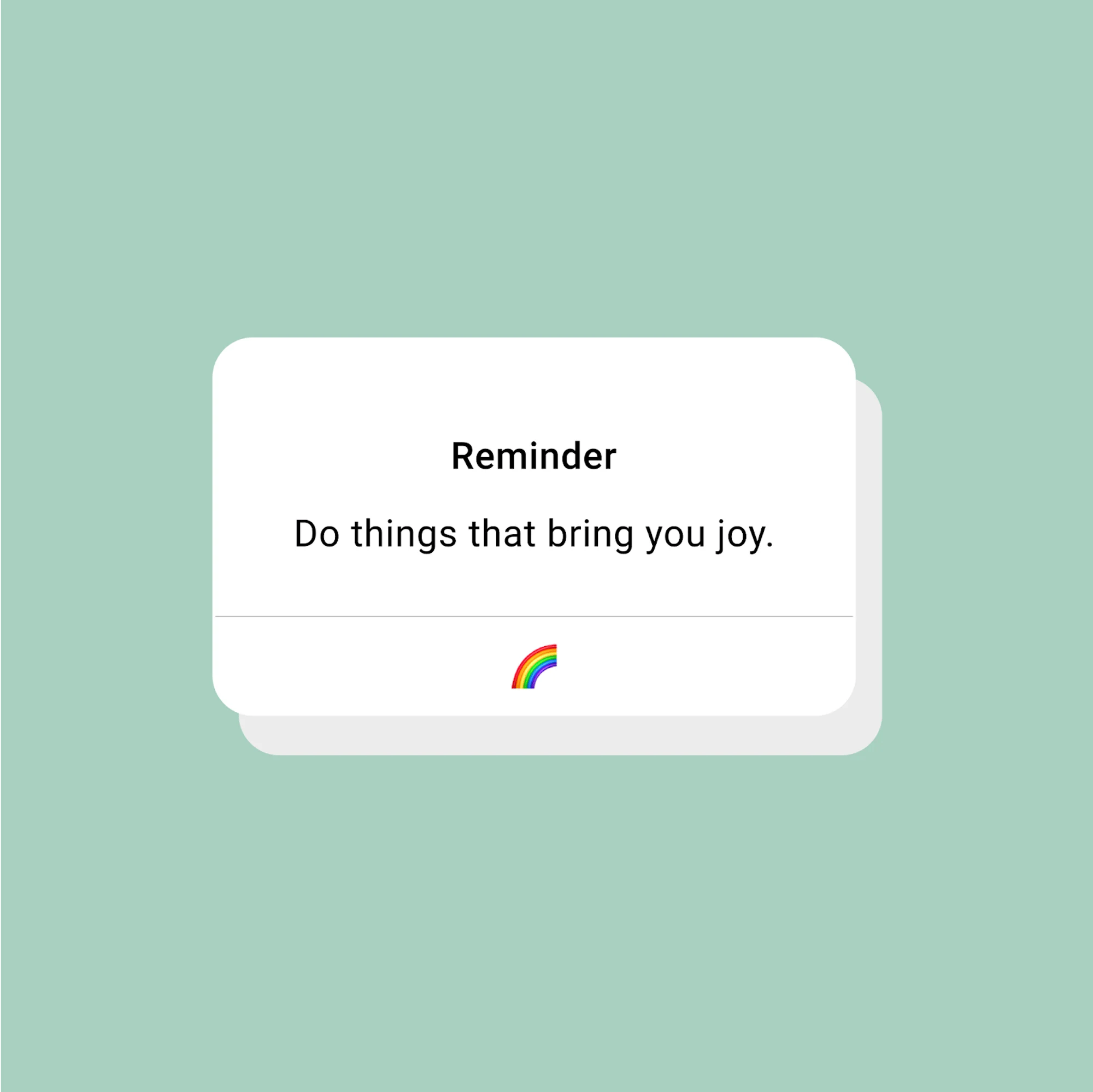 Do things that bring you joy