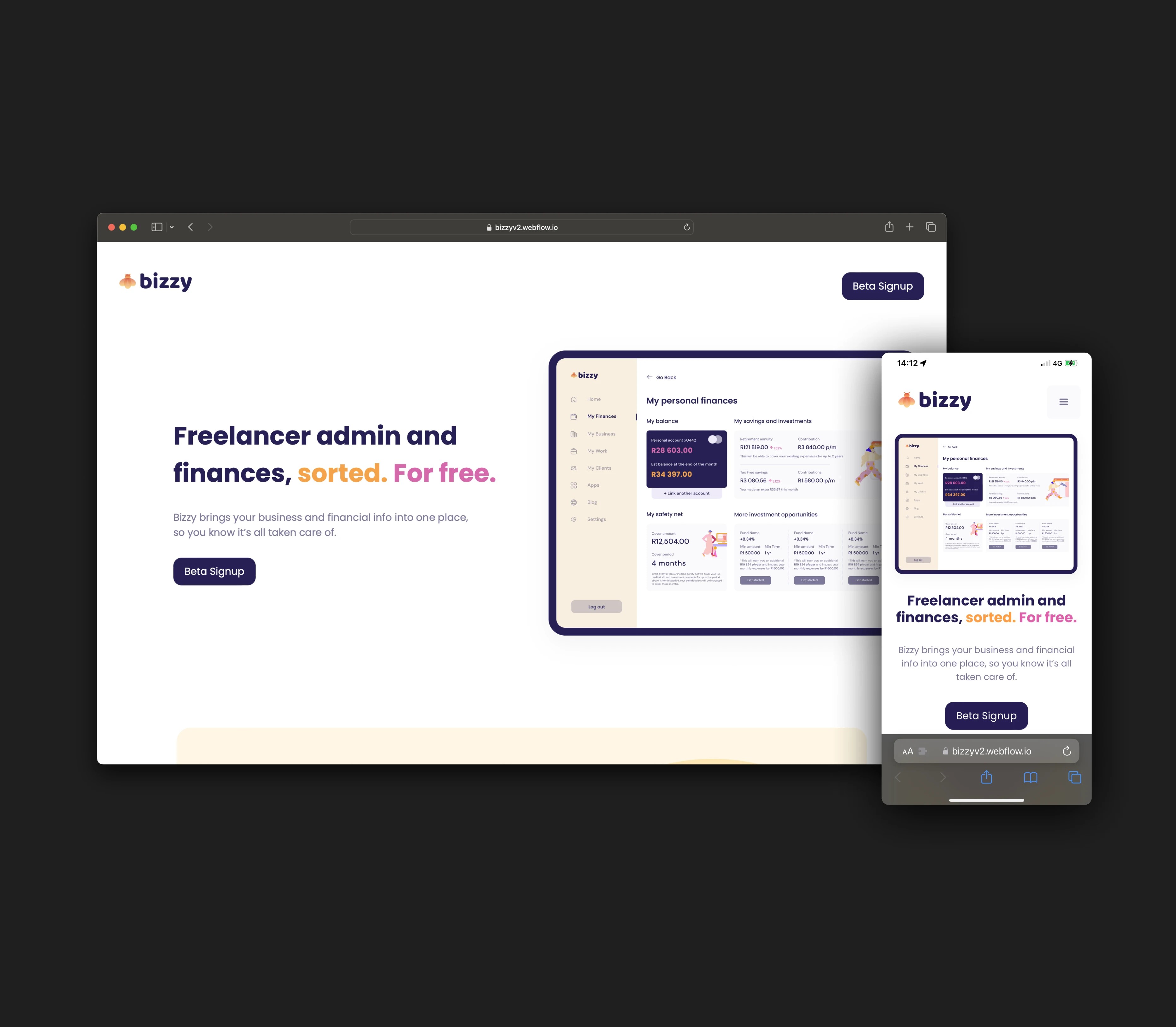 Bizzy V1 was a testing phase of a group of financial products for freelancers that would become Craft.
Let's work together
The initial stages of product testing and development for what would become Craft took place on this site.
Milk Moon Studio was tasked with creating a name, logo, brand identity and landing page, this would later morph into Bizzy V2 for more testing and the final freelance SaaS and admin platform, Craft.

Final Live Implementation
Elevate your web presence
We are eager to meet you. Book a free, no-strings attached virtual coffee chat with us.